John Bean is the world leader in automotive wheel service equipment technology. We combine quality with affordability in all of our products to help you meet your demands. Feel free to browse our site and learn more about how John Bean products can boost your businesses profitability.
Press Releases
---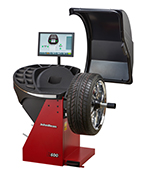 New John Bean Video Balancers: Productive Features to Benefit Any Size Shop
Conway, AR - January 19, 2016 -- Whether your shop does one wheel balancing job a week or several per day, the new line of John Bean® Video Wheel Balancers has the perfect product to meet you shop's needs, according to Brian Gates, product manager for John Bean...
---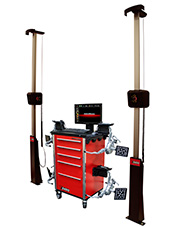 New Look for John Bean Aligner Cabinets: More Storage and Protection
Conway, AR - September 15, 2015 - Sporting a new look, the new John Bean® Aligner cabinets deliver more internal storage space while, at the same time, taking up less space in the shop. These two sleek cabinets also feature new clamp holders that are more integrated with the cabinet for better support...
---
New John Bean Wheel Balancing Accessory Catalog Offers Wide Assortment of Productivity Solutions
Conway, AR - July 27, 2015 - The new John Bean Wheel Balancing Accessory Catalog is a must-have for any shop that performs wheel balancing jobs. From the award winning John Bean® Wheel Balancers to a complete range of accessories and kits, this comprehensive catalog offers all the resources needed to improve performance and efficiency...
---

New John Bean Opti-Tread for In-Depth Tread Analysis
Conway, AR - June 10, 2015 - Portable, wireless and battery-powered, the new John Bean® Opti-Tread® is the perfect diagnostic tool to evaluate and reveal problems using tire tread depth and tire pressure measurements for vehicles with up to six wheels. Fast and easy to use, it performs all inspections and provides a detailed, written report, in under two minutes...

---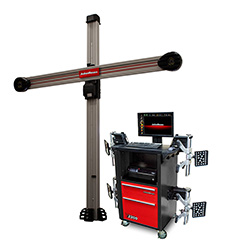 Get Speed and Accuracy with New John Bean V2200 Imaging Wheel Alignment System
Conway, AR - May 18, 2015 - The new John Bean® V2200 Imaging Wheel Alignment System is easy to use and provides high resolution imaging technology that delivers fast, precise readings that improve a shop's productivity and performance...