12K Four-Post Alignment Lift
Perform alignment services quickly and easily on a wide variety of vehicle types with the John Bean® 12k Four-Post Alignment Lift.
The 12k Four-Post Alignment Lift is the perfect combination of key features and value for your alignment services. Whether you work on tiny commuter cars or large pickup trucks, the 12k Four-Post Alignment Lift has the muscle you need to do the job quickly and easily.
We've packaged everything you need to get the job right, including 20.5-inch wide pro-style runways, two roller jacking systems, premium turnplates, and a roll-back kit. Perform precise vehicle alignment services without worrying about shake or sway with our brake-formed front columns and traverse beam design that spreads vehicle weight efficiently across the structure for ultimate stability.
The Filter/Regulator/Lubricator (FRL) provides a filtered and lubricated supply of air to the system, reducing the need for maintenance and minimizing productivity-robbing breakdowns.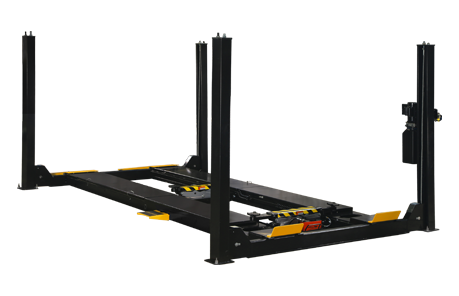 Minimize usage of shop floor space with a small footprint that's small in size but big in capability.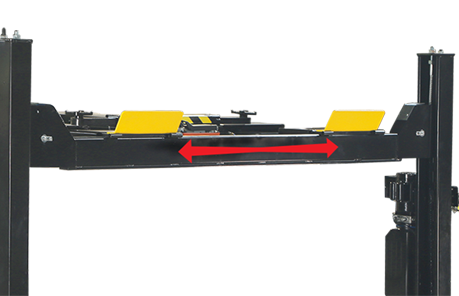 Work more and worry less with a closed front crossbeam that ties the lift structure together for improved stability.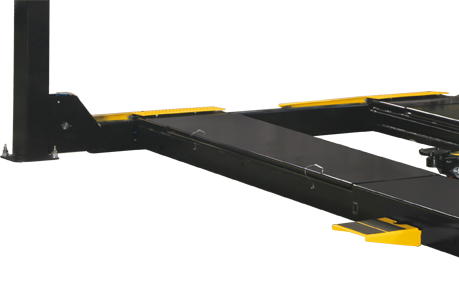 Load low-profile vehicles without trouble on our ultra-low-profile runways.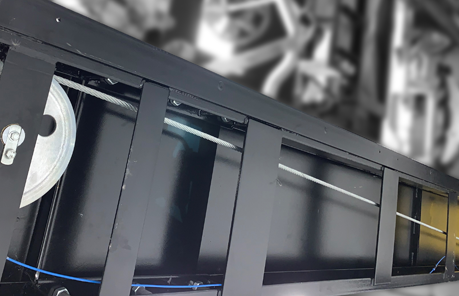 SLACK CABLE RETENTION SYSTEM
Forget maintaining and worrying about excessive cable slack with our slack cable retention system that manages slack while the lift is locked.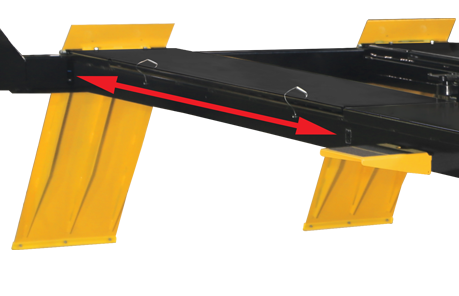 There's no need to reposition the front turn plates with our extra-long slip plates.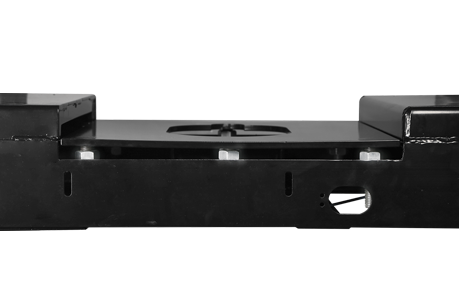 ADJUSTABLE TURN PLATE POCKET
Work on vehicles with a variety of wheelbases with simple, easy-to-use, adjustable turn plate pockets.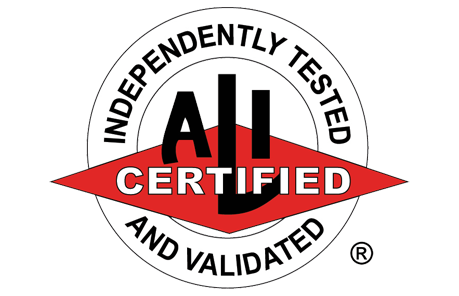 Our lifts are certified in accordance with the requirements of the Automotive Lift Institute's ETL Certification Program.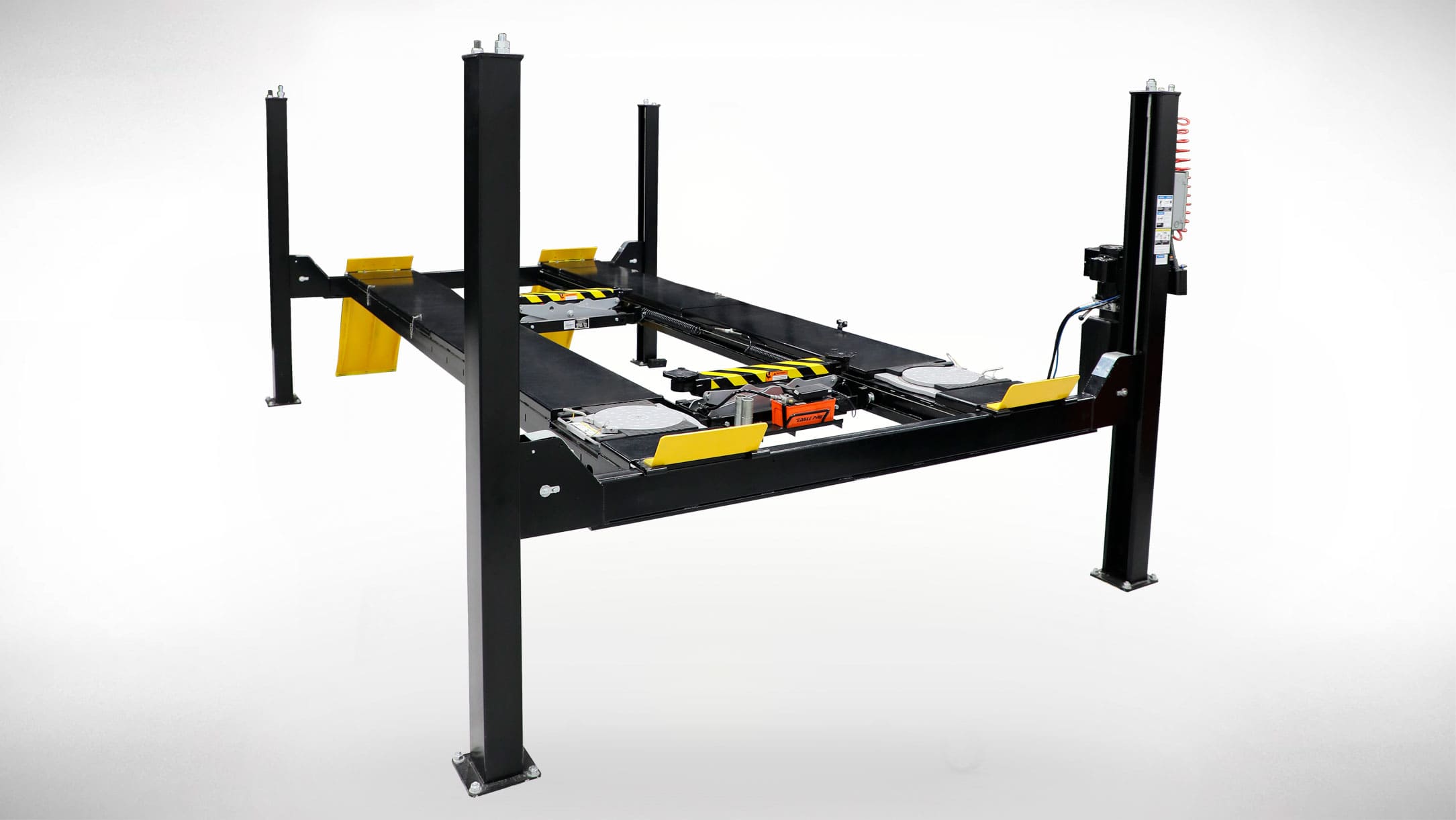 Surface Mount: 78″  |198cm
2HP 208-230V 60 Hz 1Ph 30A
Standard: 3,307 lbs.  |  1,500 kg
Minimum Recommended Bay Size WxL
Standard: 12′ x 24′  |  366 x 732cm