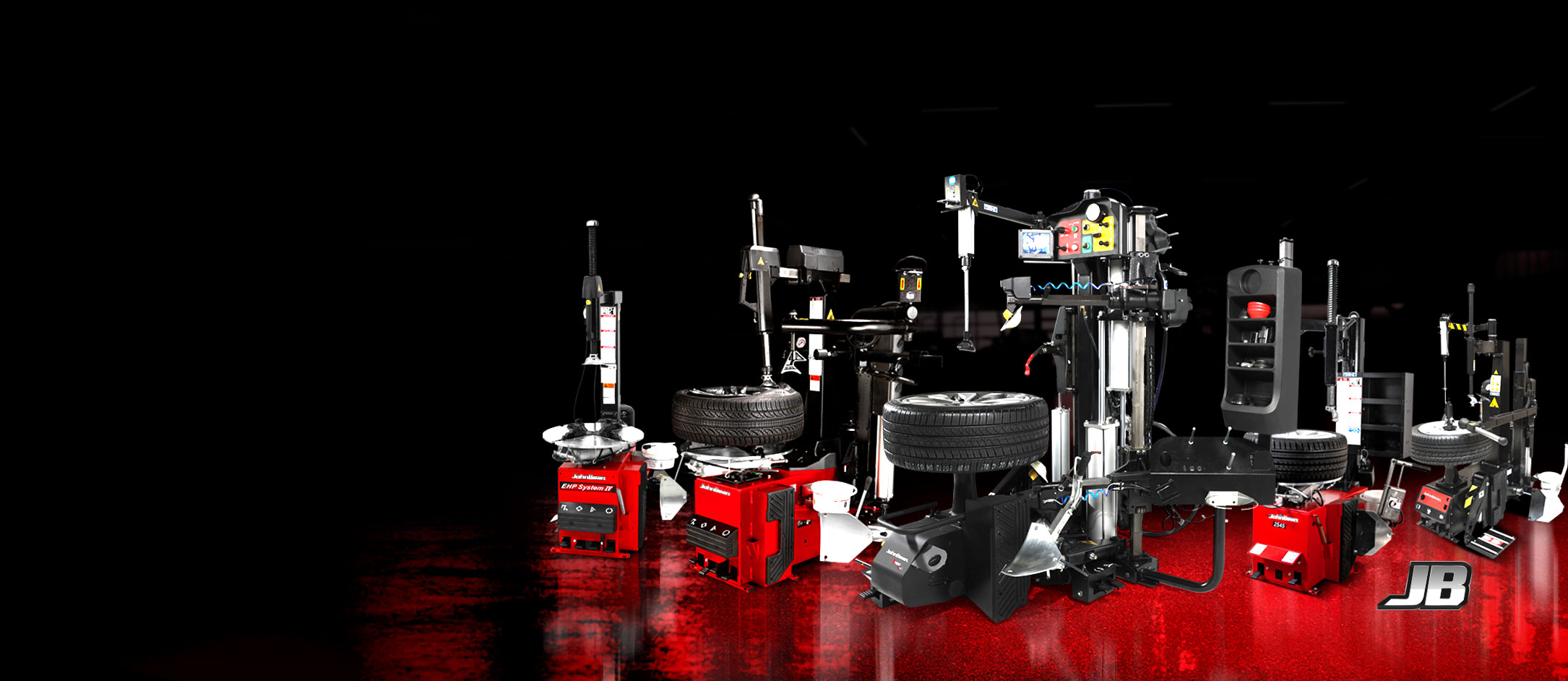 ALL TYPES OF TIRES,
EFFORTLESS , EVERYDAY
Modern Vehicles Demand Modern Technology
The core of any high-volume tire shop is the efficient mounting of tires on the wheels of your customer's vehicles.
Today's modern cars and trucks run a variety of wheel and tire combinations that can be a challenge for machines that are not up to the task.
Professional tire changers can handle a variety of rim widths and tire types, and are designed to help you increase your shop's overall productivity with a combination of speed, versatility, and safety.
Whether you service municipal fleets or own a high-volume automotive repair shop – there's a tire changer to fit your unique needs.
Increase Productivity, Safety, and Profitability
Technology is at the forefront of all great businesses and high-grade tire changers bring in the latest technology to achieve all these goals and more. Our comprehensive line of tire changing machines help you keep your shop running with a level of efficiency that keeps your technicians from getting burnt out, while also servicing as many customers as possible throughout a busy day. This balance of time and services is crucial for a shop to remain productive and profitable.
TIRE CHANGERS FOR EVERY TYPE OF SHOP
John Bean® offers the following types of tire changing machines to meet the needs of your shop.
Designed to minimize operator effort, and automate specific processes; leverless machines are at the forefront of tire-changing technology. These workhorses allow technicians to perform quick work, with minimal risk of damage. Features like an easy to use bead breaker, pneumatic lift, and helpful cameras. For high-volume shops, the leverless machine is a productivity booster.
Today's modern cars and trucks utilize large wheel and tire combos that can be challenging to work on. The head assembly on tilt tower machines is designed to tilt back via foot pedal operation in order to accommodate larger tires for easier positioning on the turn-table. Once a position is set, the head returns to the same position for subsequent wheels This leads to less operator fatigue and less chance for wheel damage, making the Tilt Tower design perfect for high-volume shops and dealerships that work on a variety of wheels sizes.
Versatile, affordable, easy to operate: Swing Arm tire changers make changing today's low-profile tires quick and painless. This workhorse design requires the arm to be reset after each wheel, making it ideal for shops that work on similar-sized wheels or run at a lower volume.
Designed for ease-of-use by technicians of all skill levels, center-post tire changers offer speed and precision for efficient tire-changing operation. With less clamping restriction than a turntable design, the risk of wheel damage is drastically reduced. An anti-rotational pin allows the center-post clamp to accommodate a wide range of wheel sizes, and the pneumatic bead assist enables efficient single-operator mounting and demounting of the upper bead. For high-volume tire shops that need a tire changer machine with optimum technology, the center-post design is a definite game changer.
Features That Increase Productivity
John Bean tire changing machines are designed with various features to keep operators safe and allow them to perform their job with ease, including:
Fast, Accurate Wheel Clamping
Lower Bead Camera Assistance
Easy Bead Breaking For Low Profile and Run-Flat Tires
Easy Mounting and Demounting
User-Friendly Controls
Precise, Safely Located and Ergonomic Foot Controls
Integrated Pressure Limiter
Wheel Protection