OEM TRUSTED EQUIPMENT: JEEP | KIA | LEXUS | MAZDA | MITSUBISHI | RAM | SUBARU | TOYOTA | VOLVO
System IV-E Tilt-Tower Tire Changer
For medium to high-volume shops interested in keeping revenue-boosting tire services in-house while keeping to a strict budget and looking to service OEM cars, SUV's and light trucks; the John Bean® System IV-E includes several productivity-boosting features without the high price tag.
The System IV-E traditional tilt-tower design combined with a handy two-speed turntable and a bevy of productivity-boosting features allows you to keep revenue-boosting tire services where they belong – in your shop.
An on-floor bead breaker with an ergonomically located pedal makes breaking even the toughest beads easy and safe. The pneumatic locking tilt-tower configuration easily moves out of the way to ergonomically allow placement of small to large wheels.
Once the tire is on the turntable, the self-adjusting four-jaw clamp secures the wheel with twin-cylinder clamping power, and the integrated tire pressure limiter eliminates the possibility of over-inflation.
Big features, smaller price; the System IV-E is a great addition to any medium to high-volume shop.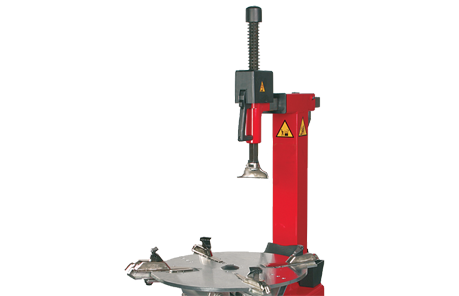 The pneumatic tilt-back post provides maximum clearance for installing the tire on the turntable.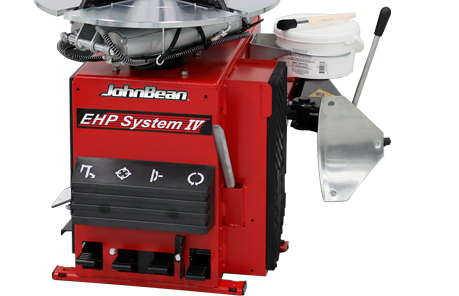 ON-FLOOR BEAD BREAKER (PEDAL-OPERATED)
Traditional side-shovel bead breaker with ergonomic pedal-control positioned away from the shovel; the fastest solution for standard, soft sidewall, and high-aspect tires.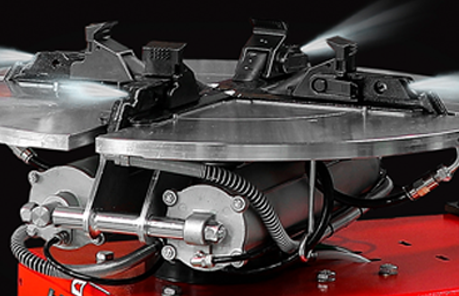 A direct burst of compressed air comes through the clamping jaws to facilitate bead seating.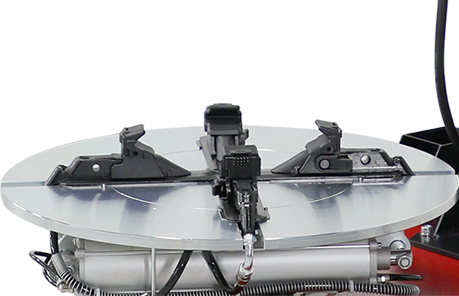 Self-centering nylon-covered clamping jaws protect the wheel and provide a secure grip.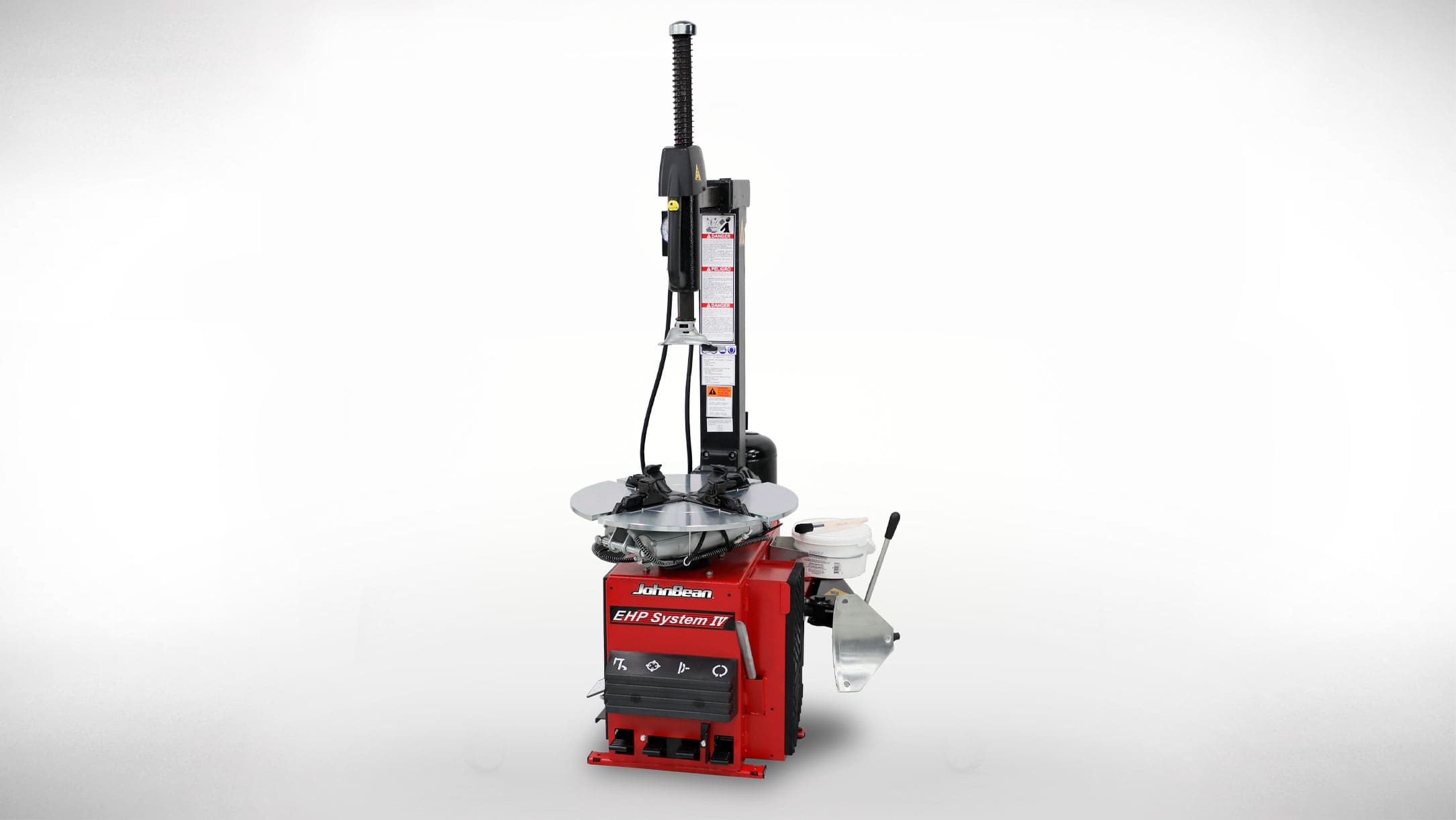 Manual Rim Diameter Range
79″x61″x56″  |  201x155x142cm