T1300T SWING-ARM TIRE CHANGER
Built to get the job done without taking up space, the T1300T utilizes a proven design that includes the features you need to get the job done right.
The T1300T swing-arm design helps technicians perform core tire-changing operations quickly and efficiently in a small footprint. An ergonomically positioned pedal operates the traditional side-shovel bead breaker that makes easy work of a variety of tire types.
Self-centering jaws with three manual adjustment positions securely clamp the wheel with the proper setup range, and the tabletop bead seater pushes a direct burst of compressed air through the jaws for quick and effective operation.
Ergonomic, simple to use, and remarkably productive, the T1300T is the swing arm tire changer that gets the job done.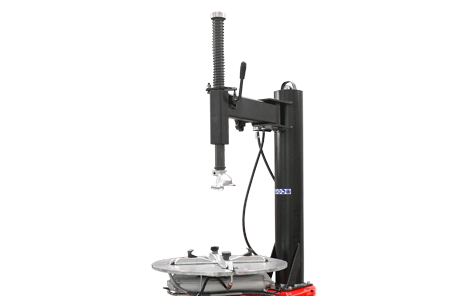 The mounting arm swings to the side so that the machine can be installed in a space-saving way directly near a wall.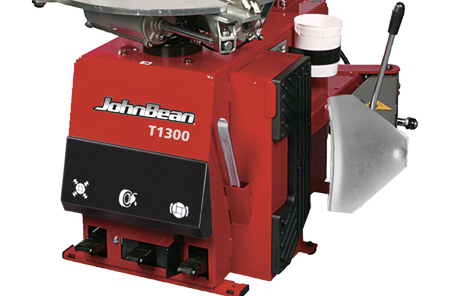 ON-FLOOR BEAD BREAKER (PEDAL-OPERATED)
Traditional side-shovel bead breaker with ergonomic pedal-control positioned away from the shovel; the fastest solution for standard, soft sidewall, and high-aspect tires.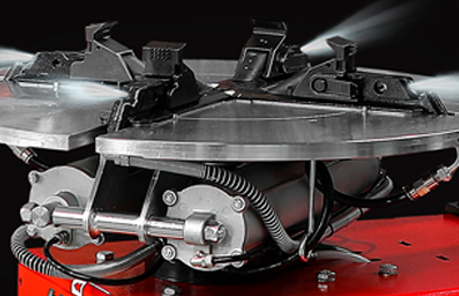 A direct burst of compressed air comes through the clamping jaws to facilitate bead seating.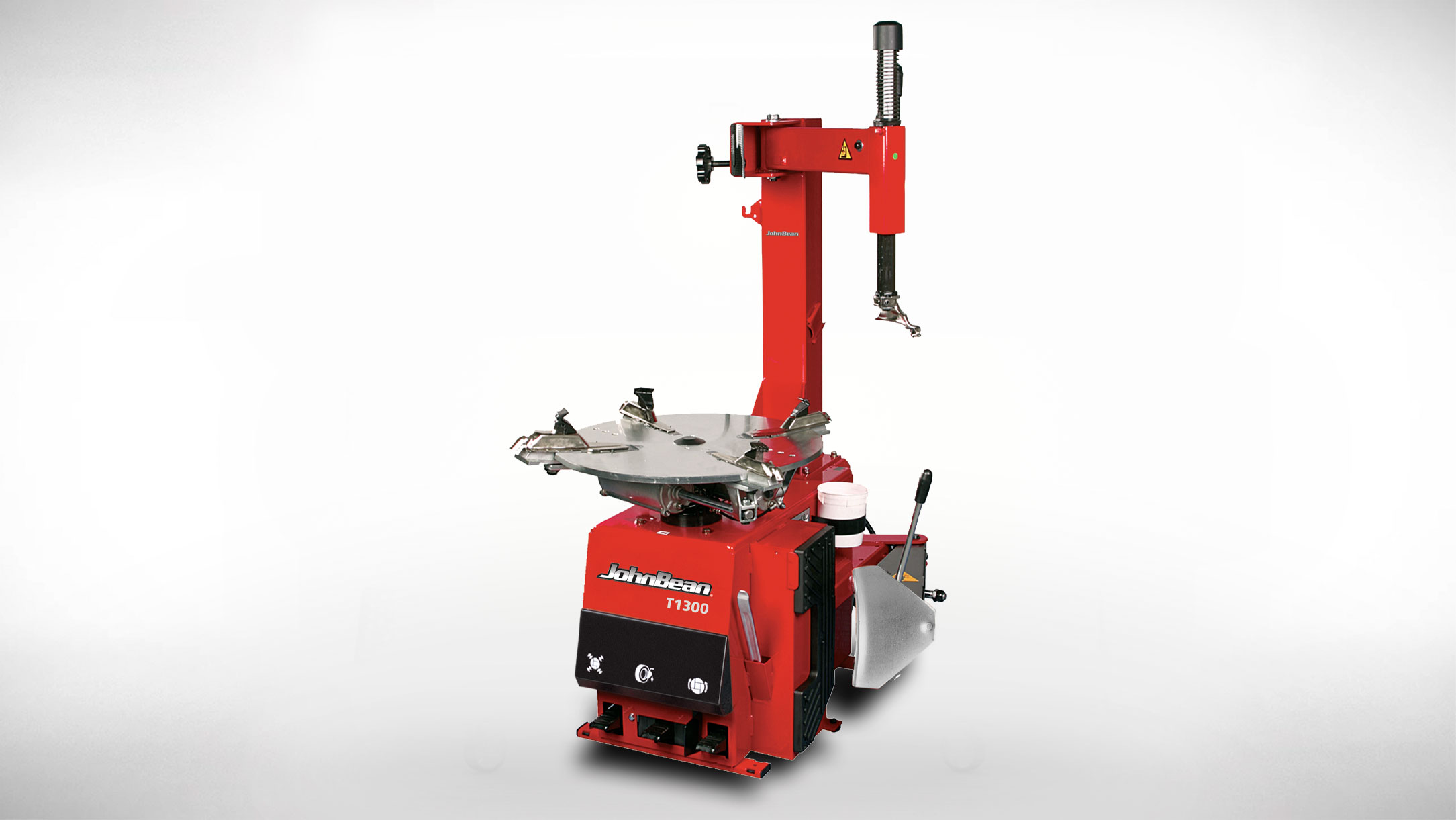 50″x68″x45″  |  125x173x115cm