OEM TRUSTED EQUIPMENT: CHRYSLER | DODGE | GENESIS | HYUNDAI | KIA | MITSUBISHI | RAM
System III-E Swing-Arm Tire Changer
Looking to keep high-revenue tire business in house? Work faster without compromising safety or wheel protection with the John Bean® System III-E swing-arm tire changer.
If you regularly work on larger wheels and tires that are common on today's modern performance cars and SUVs, the John Bean System III-E swing-arm tire changer is a fantastic addition to your shop.
The System III-E allows you to work on tires up to 15 inches in width and 50 inches in diameter, which covers a range of vehicles. An ergonomic, pedal-operated on-floor bead breaker allows technicians to work with tires all the way up to 15 inches wide with ease. Powered by twin cylinders, the nylon-covered clamping jaws make quick work of holding large wheels in place on the turntable while minimizing the chance of damage.
Big features packed in a compact footprint – the System III-E is the workhorse you need.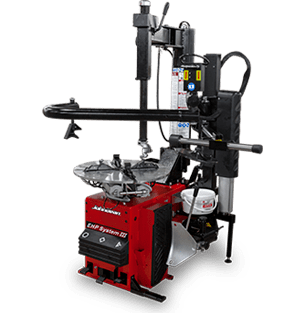 System III (EEWH513BC2): With pneumatic bead assist.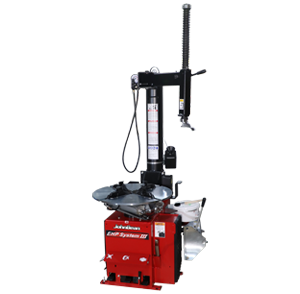 System III (EEWH513BC): Without pneumatic bead assist.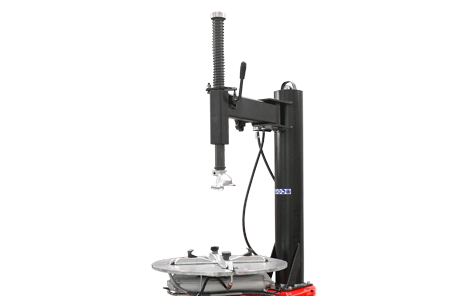 The mounting arm swings to the side so that the machine can be installed in a space-saving way directly near a wall.
ON-FLOOR BEAD BREAKER (PEDAL-OPERATED)
Traditional side-shovel bead breaker with ergonomic pedal-control positioned away from the shovel; the fastest solution for standard, soft sidewall, and high-aspect tires.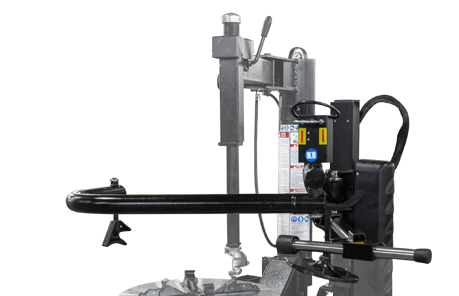 Our three-piece Pneumatic Bead Assist features a top roller, pressing foot, and lifting disk, to make it simple for a single technician to mount and demount low-profile and high-performance tires.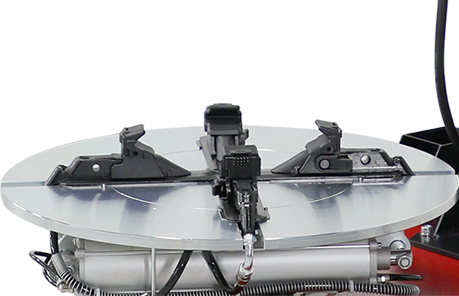 Self-centering nylon-covered clamping jaws protect the wheel and provide a secure grip.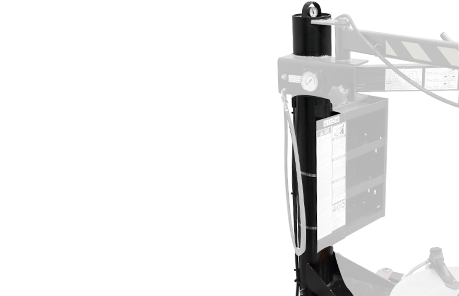 COLUMN-INTEGRATED AIR TANK
Unobtrusive, vertical design, column-integrated air tank helps conserve valuable shop space with a large volume for increased blasting capabilities.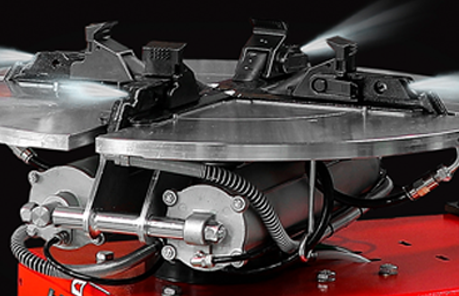 A direct burst of compressed air comes through the clamping jaws to facilitate bead seating.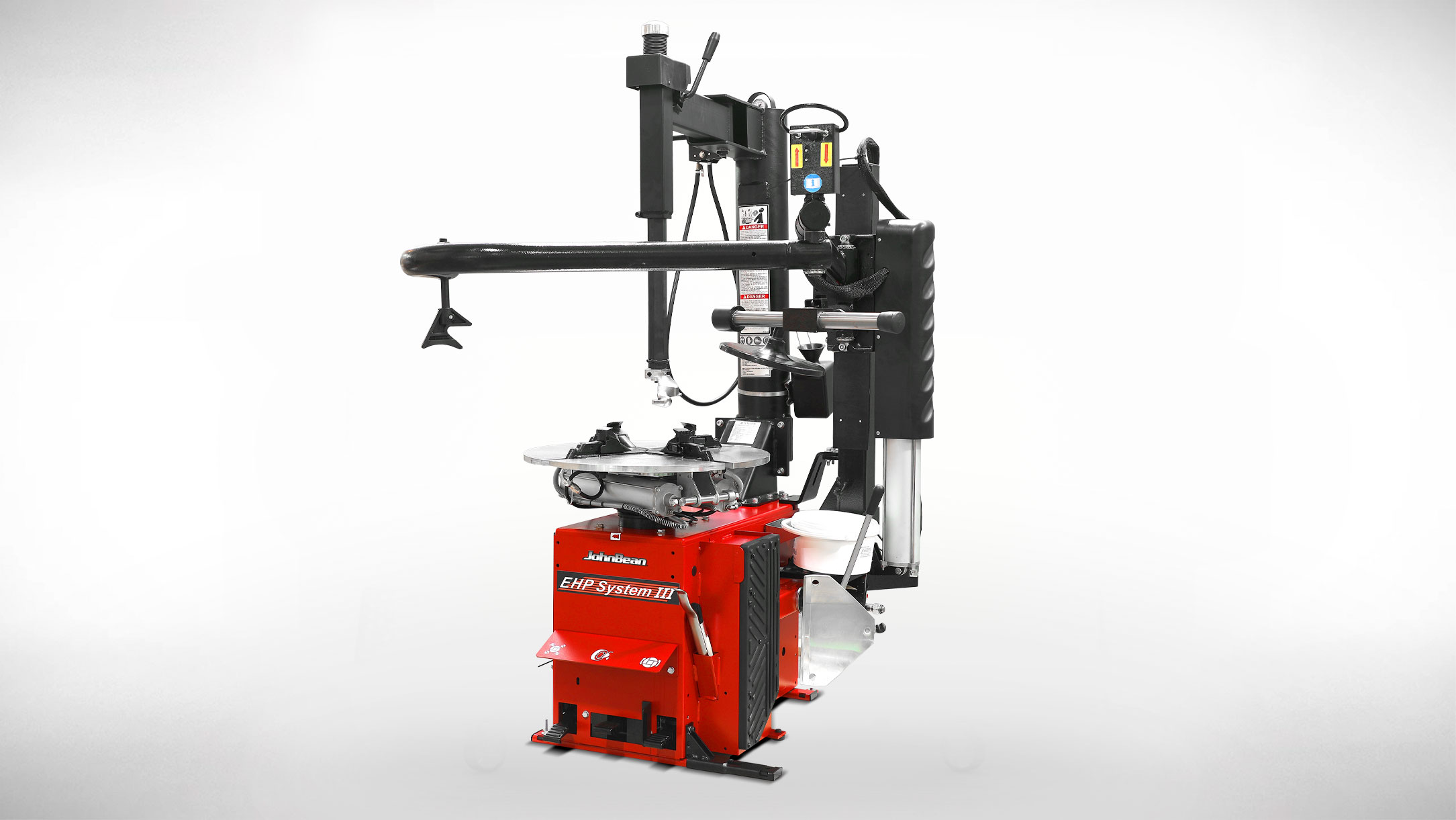 82″x49″x52″  |  208x124x132cm