T5340T TILT-TOWER TIRE CHANGER
Loaded with productivity-enhancing features packed into a well-known design, the John Bean® T5340T tire changer is ideal for high-volume shops.
The tilt-tower design makes it easy to load tires onto the work table. Our exclusive PROspeed™ technology ensures that the optimum wheel speed is maintained during operation, while the ergonomically positioned, pedal-operated on-floor bead breaker makes quick work of breaking beads on high-aspect tires.
The T5340T utilizes self-centering jaws with three manual adjustment positions that securely clamp the wheel with the proper setup range. For day-to-day operational convenience, the T5340T also includes a handy toolbox with an integrated pressure gauge and four convenient shelves to store tools and accessories.
The T5340T is a workhorse tire changer that's ready to become a key part of your shop's daily workflow.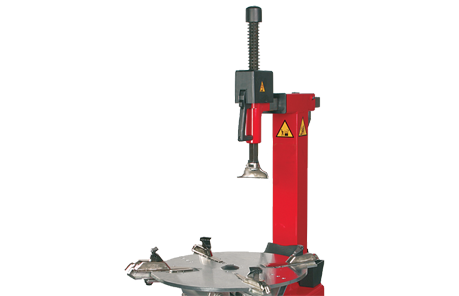 The pneumatic tilt-back post provides maximum clearance for installing the tire on the turntable.
The innovative self-adjusting technology provides the optimum torque and maximizes the rotation speed for safe, efficient operation.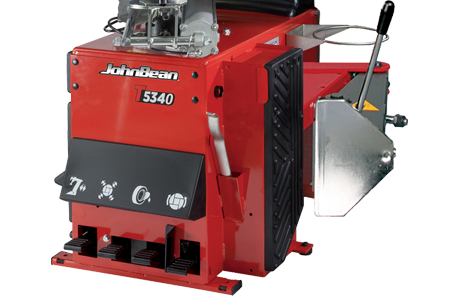 ON-FLOOR BEAD BREAKER (PEDAL-OPERATED)
Traditional side-shovel bead breaker with ergonomic pedal-control positioned away from the shovel; the fastest solution for standard, soft sidewall, and high-aspect tires.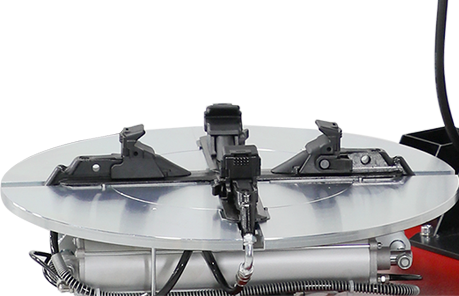 Self-centering nylon-covered clamping jaws protect the wheel and provide a secure grip.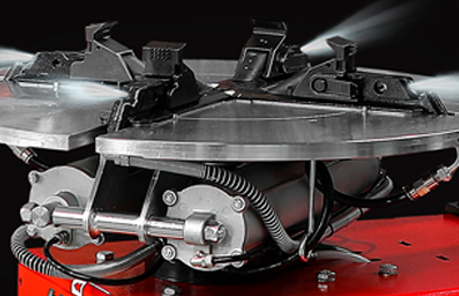 A direct burst of compressed air comes through the clamping jaws to facilitate bead seating.
TOOL BOX WITH INTEGRATED AIR PRESSURE GAUGE
The tool box provides a fixed storage area with four convenient shelves for tools, valves, and accessories, with an integrated air pressure gauge.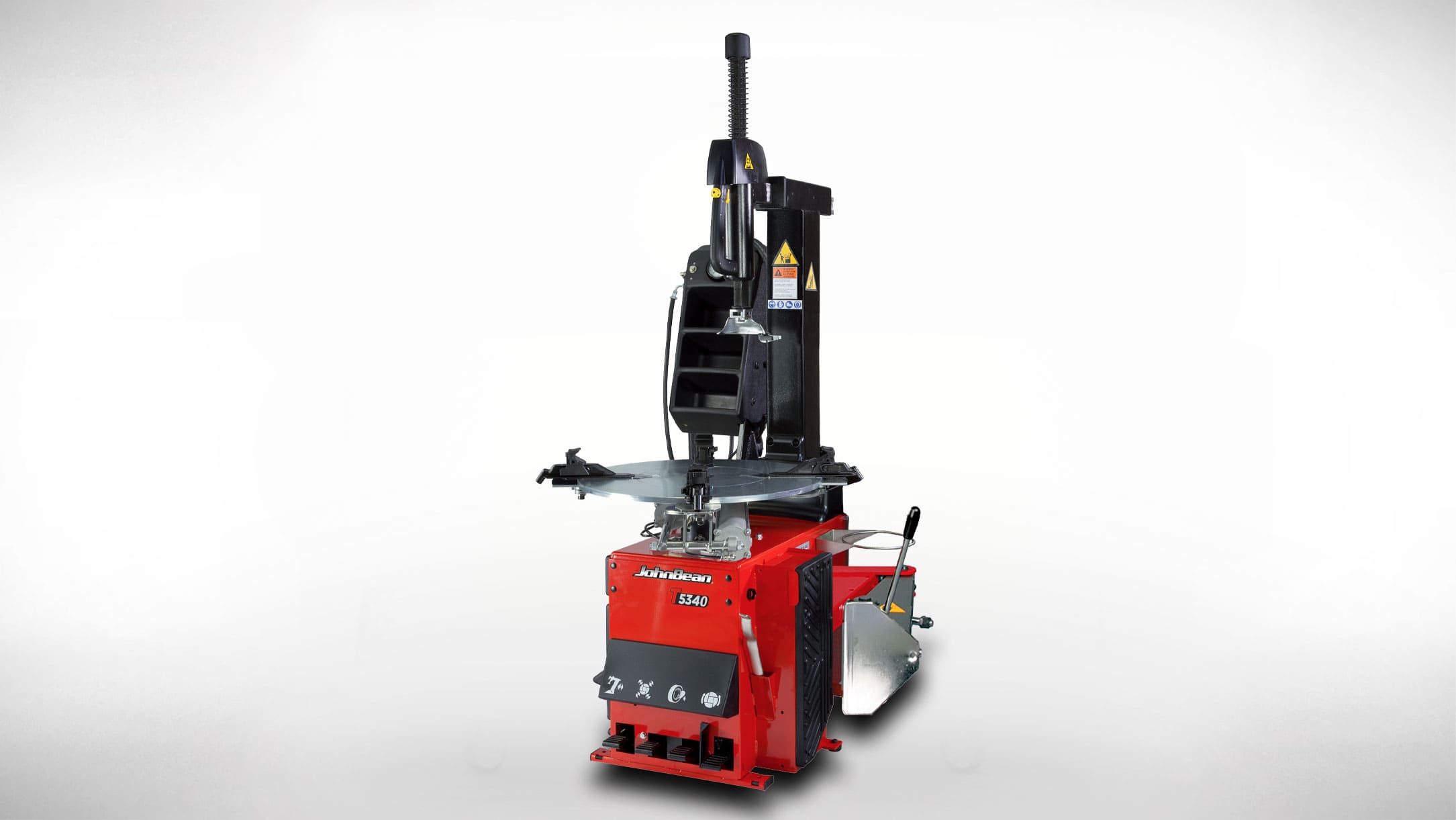 63″x73″x45″  |  160x185x115cm