OEM TRUSTED EQUIPMENT: GENESIS | HYUNDAI | MITSUBISHI | TESLA | VOLVO
12K Scissor Alignment Lift
Built for shops that perform alignments day in and day out, the John Bean® 12k Scissor Lift offers durable construction with an open-front design for easy access to alignment service and calibration areas.
The John Bean 12k Scissor Lift is ready to meet the needs of shops that regularly perform alignment services. The lifting capacity can hoist up to 12,000 pounds with power from four heavy-duty cylinders, while the extra-wide 24-inch runways can easily accommodate larger vehicles. Hydraulic equalization and full-support integrated rear synchronization bar deliver repeatable smooth level lifting. Flush-mounted rear slip plates include heavy-duty encapsulated bearings to ease rear alignment adjustments.
The approach ramps can be extended up to 87-inches for loading lower-profile vehicles and retract to 35 inches when not in use.
For alignment professionals who need power and productivity, the John Bean 12k Scissor Lift is the ideal tool for the job.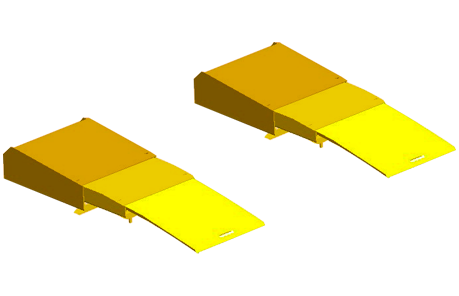 Approach ramps expand to 87 inches to accommodate low-profile vehicles and retract to 35 inches to save space when not in use.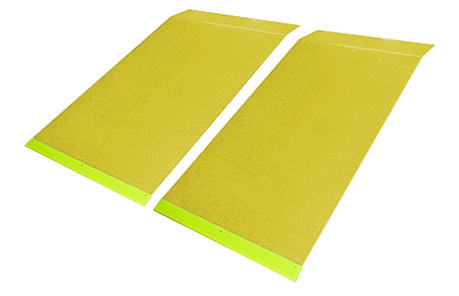 Equip your lift with an extra set of ramps that allow vehicles to exit from the front without resorting to backing up.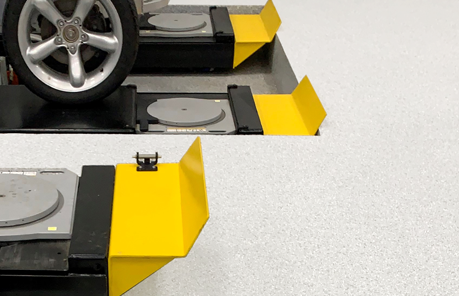 Maximize available workspace by flush mounting your scissor lift into the floor of your shop to save space when not in use.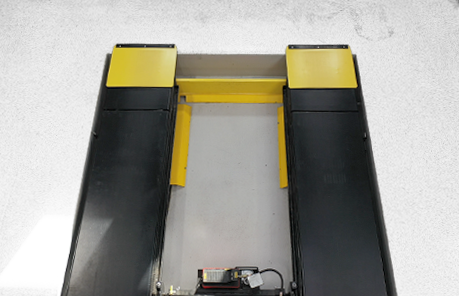 INTEGRATED REAR SYNCHRONIZATION BAR
A robust, heavy-duty steel bar supports stable up and down movement during operation.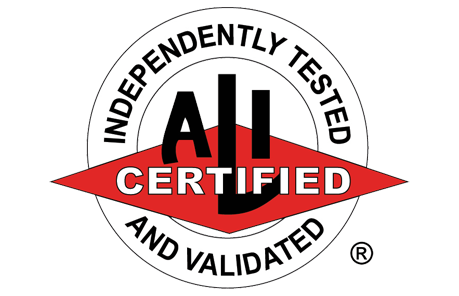 Our lifts are certified in accordance with the requirements of the Automotive Lift Institute's ETL Certification Program.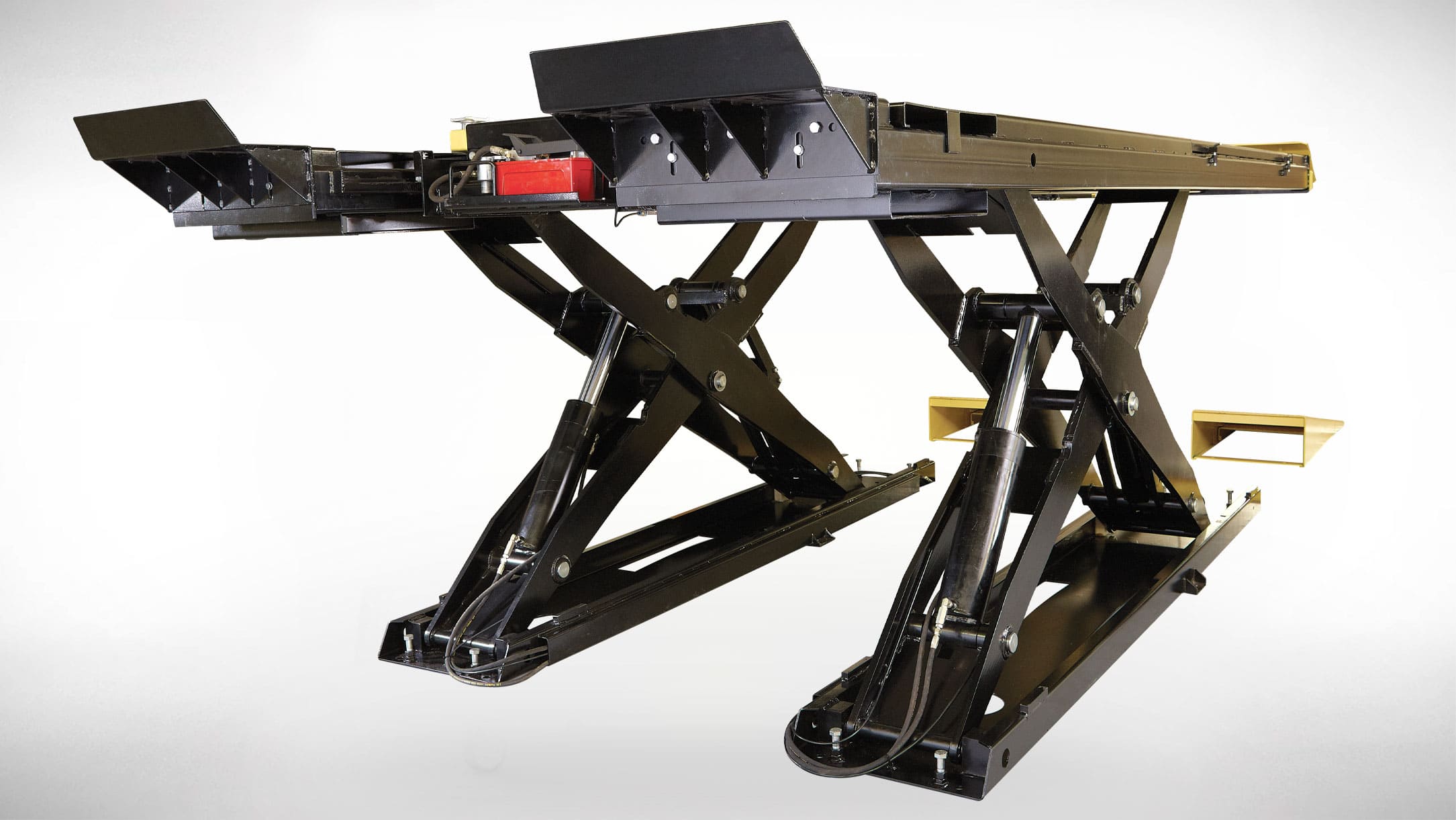 EELR501APKG: Surface Mount
EELR525APKG: Flush Mount
Surface Mount: 70″  |  178cm
Standard: 6,615 lbs.  |  3,000 kg
Minimum Recommended Bay Size WxL
Standard: 15′ x 25′  |  457-762cm