V2105 Tilt Beam Imaging Wheel Alignment System
Small in size but not in features, the John Bean® V2105 offers a host of productivity-focused features with a minimal footprint and easy installation options.
It can be challenging to fit an advanced wheel aligner into a shop with a compact footprint, but the John Bean V2105 is up for the task. We've packaged the V2105 to take up minimal room in your shop, with a console-integrated post and beam design. Use your tablet as a wireless secondary display for the ultimate flexibility and ease of use.
V2105 can be easily updated via a network connection, ensuring the most up-to-date information is always readily available at your fingertips.
Combine these features with our advanced software that includes fast compensation and optimized alignment flow, and you have the ultimate solution for independent shops looking to take advantage of lucrative alignment services.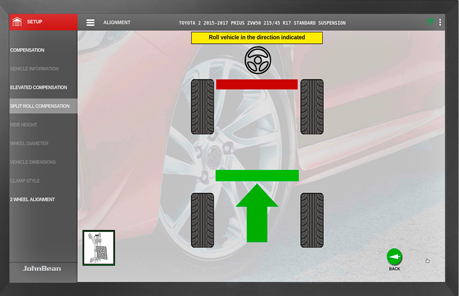 FAST COMPENSATION AND OPTIMIZED ALIGNMENT FLOW
Enhance productivity and cut down on unnecessary steps with an intelligent, predictive alignment workflow that simplifies the alignment process.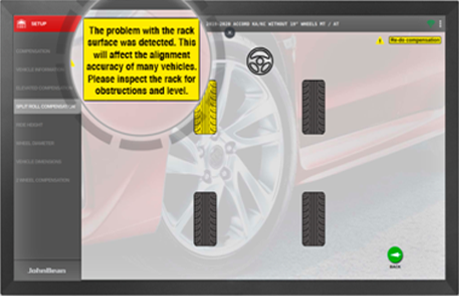 ADVANCED NOTIFICATION SYSTEM
The advanced notification system provides critical information without slowing down the alignment process, automatically detecting and compensating suspension stress issues or environmental errors, only notifying the technician when necessary to provide additional information for corrective action.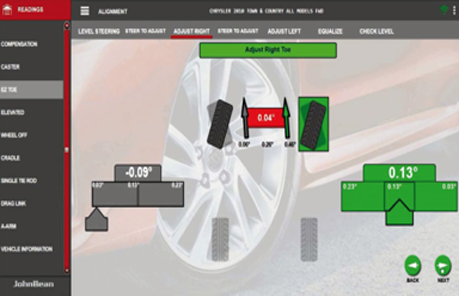 Our advanced software makes it easy to quickly and accurately measure toe angle, allowing technicians to turn the wheel to access challenging adjustment points without using a steering wheel holder.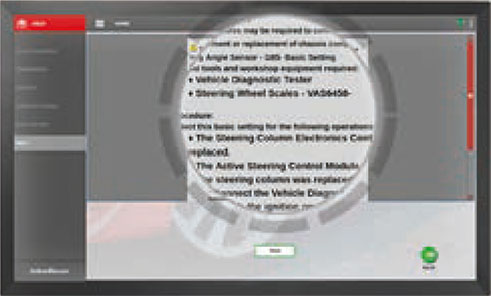 The system's online connectivity allows for software and vehicle specification database updates in order for your shop to support the latest in alignment specs, aftermarket parts replacement, and steering angle reset procedures.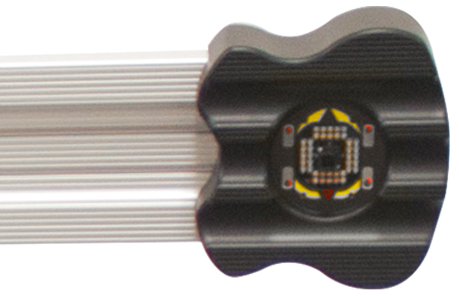 Our exclusive Vehicle Orientation Directional Indicator (VODI) guides technicians through the measurement process when the monitor is not in view, with simple, easy-to-follow red and green LED lighting; reducing the amount of time spent walking back and forth from the vehicle to the aligner.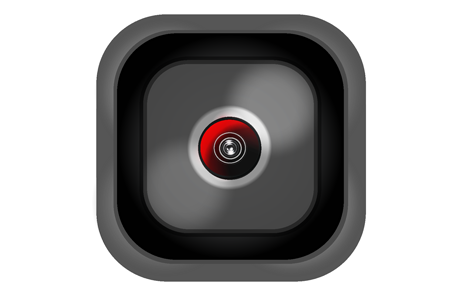 Video speed cameras constantly monitor the alignment and immediately detect common environmental conditions or vehicle problems that can cause maladjustments.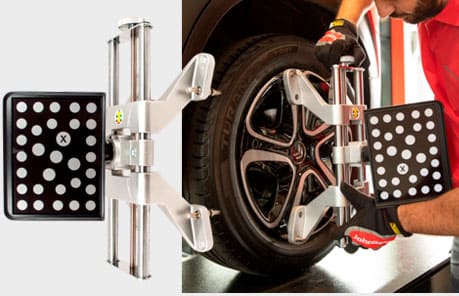 Fast and easy to use with self-centering design, two-sided claws provide reliable clamping, even over hub caps.
Eliminate manual data entry, speed up measuring, and increase accuracy using our specially designed, optional Ride Height Targets.