EZ-ADAS Precision Calibration Solution
Keep revenue where it belongs – in your shop! EZ-ADAS™ from John Bean® provides a set of precision tools that allows shops to quickly and easily recalibrate ADAS on today's modern vehicles.
Advanced Driver Assistance Systems (ADAS) calibration to OEM standards can be a challenge for shops that want to keep up in the advanced automotive repair market. Even a simple repair can force ADAS recalibration, and without the proper tools, your shop may have to refer this work instead of keeping it in-house.
EZ-ADAS™ from John Bean pairs with your existing ADAS-capable diagnostic tool and utilizes features including a unique centerline process, precision laser technology, easy target placement, and an exclusive mobile app, allowing you to quickly handle OEM ADAS calibration needs.
A space-saving, folding design, wide selection of targets, and optional storage cart make adding the EZ-ADAS™ system to your shop an easy choice.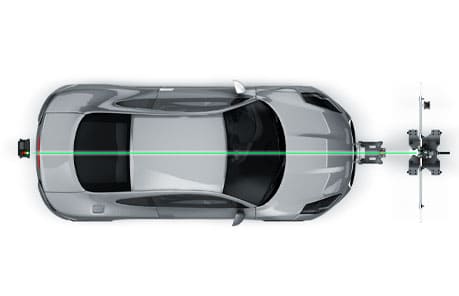 OEM-BASED CENTERLINE SETUP PROCESS
EZ-ADAS™ utilizes a visible centerline that helps speed up the placement of targets and increase accuracy.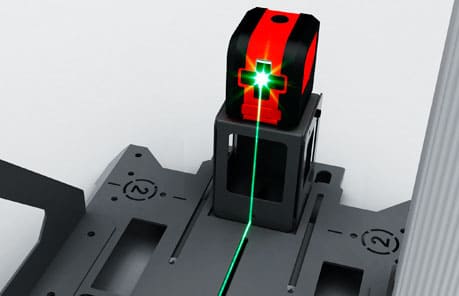 PRECISION LASER TECHNOLOGY
Reduce the risk of errors with laser technology that drastically cuts down on the number of steps required to achieve ADAS calibration.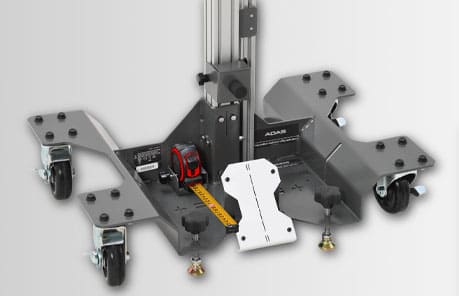 Working with our precision laser technology, EZ-ADAS™ allows technicians of all skill levels to quickly and accurately place the necessary targets.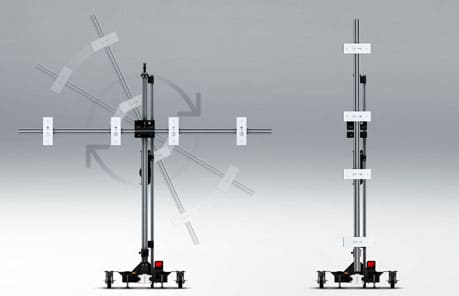 Our space-saving design easily folds up and rolls out of the way for storage when not in use.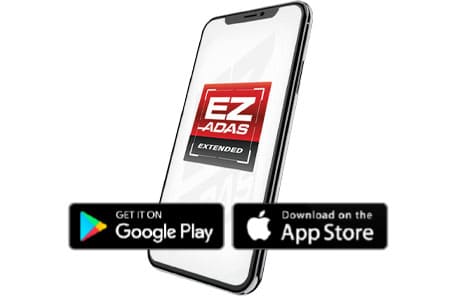 Our exclusive mobile app provides 3D videos that guide technicians through target placement and provide helpful diagnostic tools.