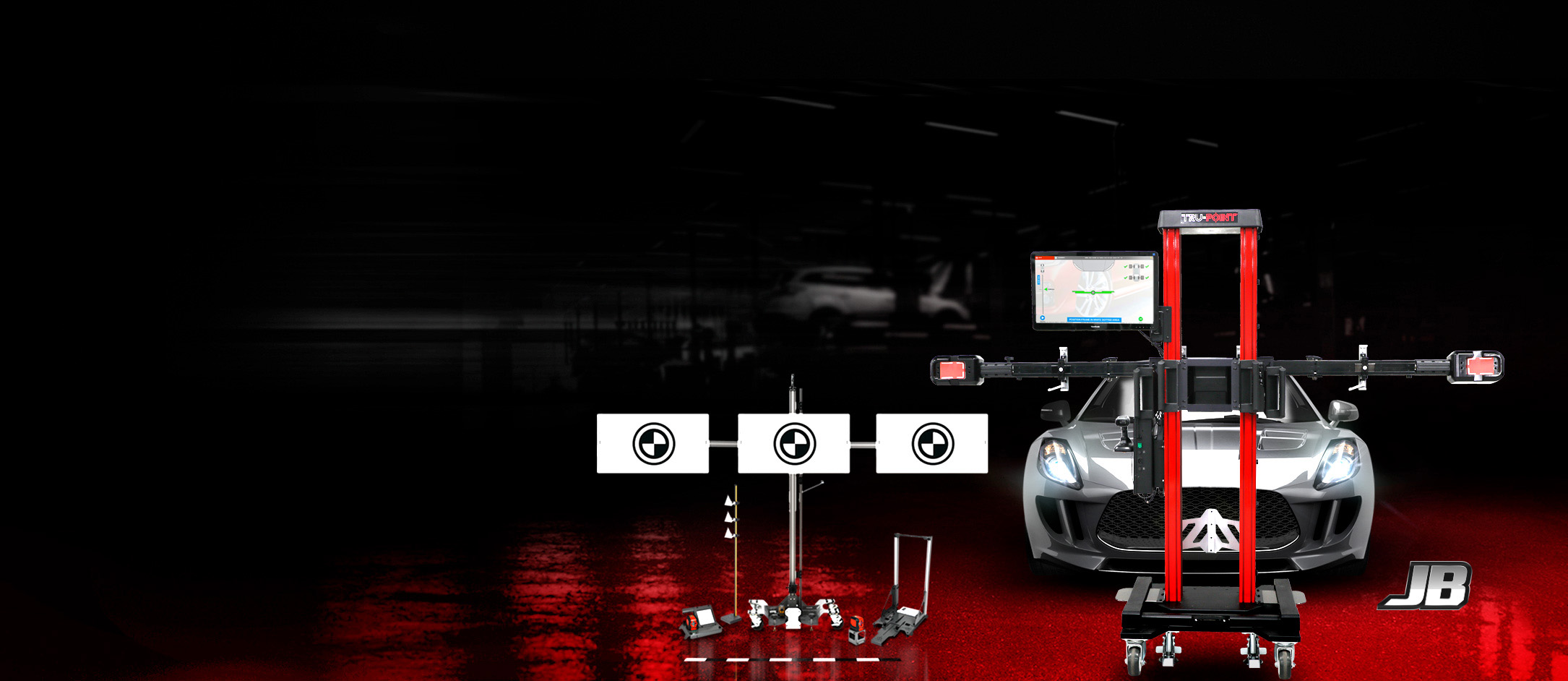 ADAS calibration Equipment
easy AND FAST CALIBRATION,
WITH PROCESS VALIDATION
ADAS Systems In Modern Vehicles
Advanced Driver Assistance Systems or ADAS is one of the most significant and popular advancements in automotive safety technology since the advent of the airbag.
ADAS is a collision avoidance system that uses a series of sensors, cameras, and human-machine interfaces to help drivers stay safe and secure on the road.
ADAS technology goes all the way back to 2000 when Cadillac® installed Night Vision as an option on several of their models.
Over the subsequent years, luxury brands like Infiniti®, Mercedes Benz®, and Audi® began to install ADAS systems within their lineups.
Today, ADAS are seen in everything from basic economy cars to commercial trucks and emergency vehicles.
Simply put, ADAS helps drivers avoid getting into serious accidents. This incredible technology informs drivers of dangerous conditions that the driver may not be aware of and in some scenarios, ADAS will automatically apply steering input, accelerator input, and braking input. Features such as lane departure warning, rear collision warning, pedestrian detection, and blind spot detection help the driver to avoid collisions.
ADAS can also be utilized to make driving a car easier over long distances with technology that can allow a vehicle to automatically follow a road, make turns, and follow other vehicles at a set distance. For ADAS to properly function, vehicle wheel alignment and ADAS sensors must be properly calibrated to OEM specifications.
In order to properly align your customer's modern, ADAS-equipped vehicles, you'll need to bring in OEM-approved equipment that is designed to properly calibrate these sensitive systems and provide validation of the results. John Bean® ADAS calibration systems are designed to streamline ADAS complicated calibration procedures so you can offer your customers a complete solution and get them back on the road with confidence.
Worried about shop floor space? John Bean ADAS calibration machines are compact and are easy to store when not in use.
Wheel Alignment and ADAS Go Hand In Hand
A crucial component of the ADAS calibration procedure is to match the vehicle's OEM wheel alignment specifications. Without proper wheel alignment, ADAS can malfunction and overcorrect or undercorrect in situations that require intervention. At John Bean, we know a thing or two about precision wheel alignment machines. Not only did we pioneer wheel alignment technology but we've remained the industry experts since 1947. 
Our ADAS calibration machines confirm that wheel alignment meets the specifications required for proper ADAS calibration and provide validation of: 
Thrust Line / Centerline
Distance From Vehicle
Target Rotation
Target Position
Target Height
Ride Height
Alignment
ADAS Calibration = More Revenue
Not only do modern vehicle buyers specifically seek out vehicles that come equipped with ADAS as optional equipment, but many OEMs are also beginning to offer various levels of ADAS as standard equipment on even their most basic of vehicles.
Even a small repair or a seemingly simple alignment can mean that your customer's ADAS will need to be recalibrated in order to stay within the specifications set by the OEM. Keeping an ADAS calibration machine on site will ensure that you can capture ADAS calibration service revenue for this increasingly common service and provide a better overall experience for your customers.