OEM TRUSTED EQUIPMENT: CHRYSLER | DODGE | JEEP | RAM | VOLVO
Tilt-Tower Tyre Changer T5300B
Built to get the job done with less hassle, the John Bean® T5300B is a powerful machine that performs core tyre-changing duties with ease.
Utilizing a proven tilt-tower design, the T5300B provides ample clearance to easily load tyres onto the turntable. The T5300B uses an ergonomically positioned pedal that operates a powerful, easy-to-operate bead breaker shovel to break the bead on traditional high-aspect tyres easily.
Practical and effective, the T5300B is a tilt-tower tyre changer that is capable and ready to go to work.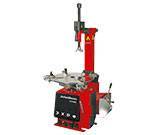 T5300 (EEWH569AE1): This version does not include a bead seater.
The pneumatic Tilt-Tower post provides maximum clearance for installing the tyre on the turntable.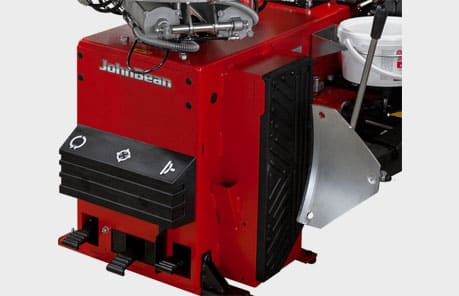 ON-FLOOR BEAD BREAKER (PEDAL-OPERATED)  
Traditional side-shovel bead breaker with ergonomic pedal-control positioned away from the shovel; the fastest solution for standard, soft sidewall, and high-aspect tyres.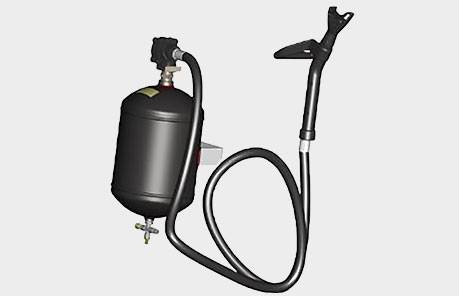 This ergonomic hand-held nozzle injects a high-speed blast of air into the tyre to raise the bead and seal the tyre to the rim.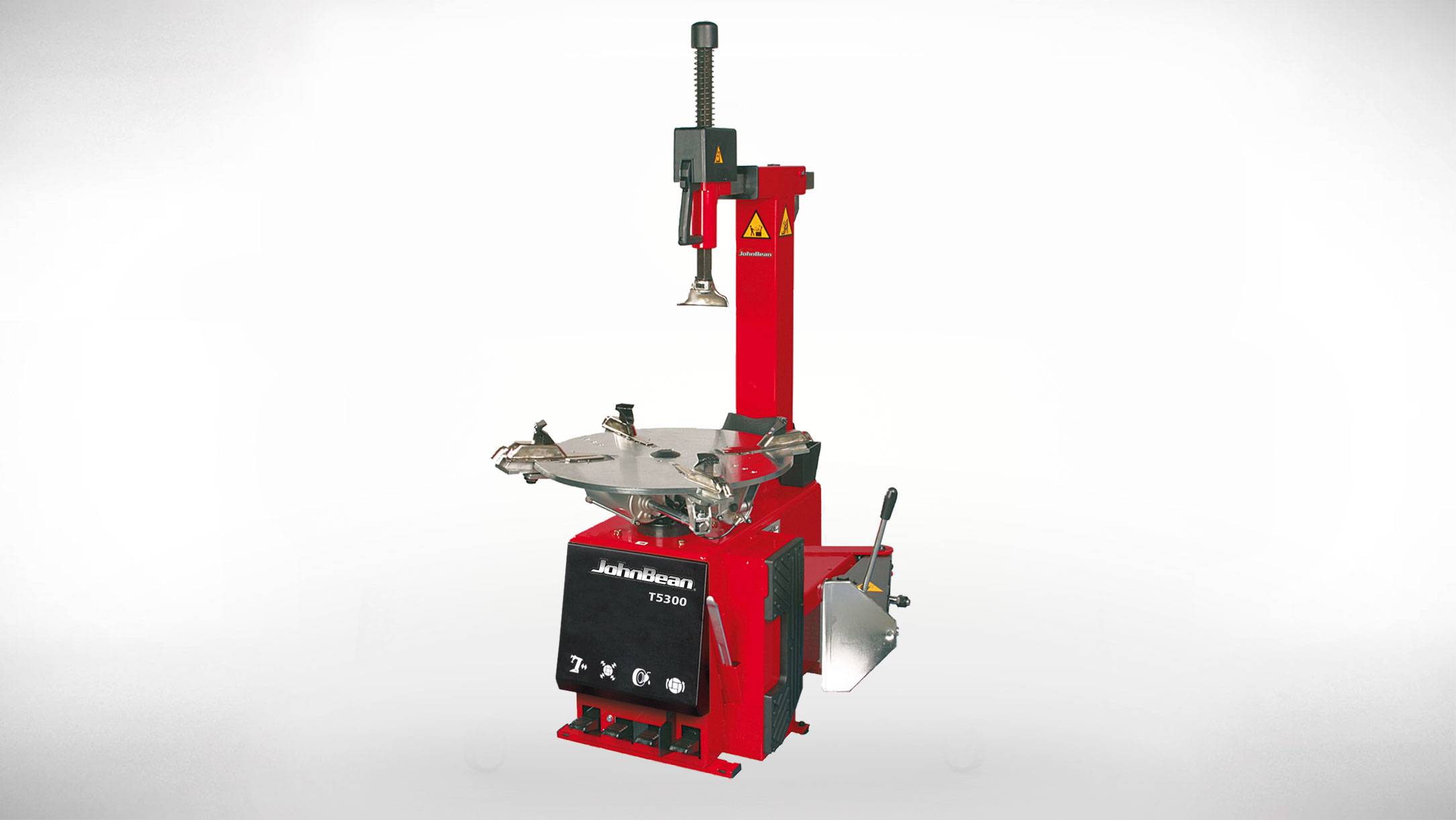 EEWH569AEF – T5300B
EEWH569AE1 – T5300
63″x73″x35″ | 160x85x90cm