OEM TRUSTED EQUIPMENT: BUICK | CADILLAC | CHEVROLET | GMC | HYUNDAI
JLF 4000 Four-Post Alignment Lift
The John Bean® JLF 4000 Four-Post Lift provides a lifting capacity of 4,000 kilograms for wheel alignment of passenger cars, SUVs, transporters up to mid-size vans with a wheelbase range of 193-415cm.
Besides the wheel alignment application, the lift is also suited for service repairs as the technician has full access to all areas under the car. Perform brake service using the optional jack as well. Mechanical safety locks in the four posts prevent the platforms from suddenly dropping in case of hydraulic failure, ensuring operator safety.
Used with a John Bean 3D wheel aligner, the JLF 4000 Four-Post offers the perfect combination for wheel alignment service on nearly any vehicle.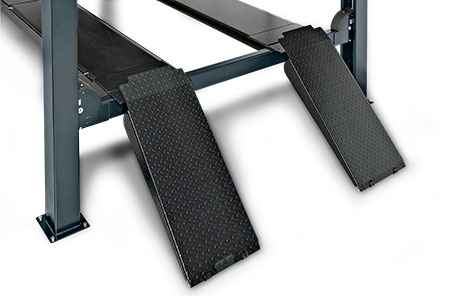 The ramps extend to provide an additional 33cm on each side with easy lock/unlock and hinge down and away by 54 degrees to allow access to wheel service areas.
Simple and easy to understand, with emergency switch and comfort lowering, which allows the automatic release of the carriage from the safety lock when lowering the lift.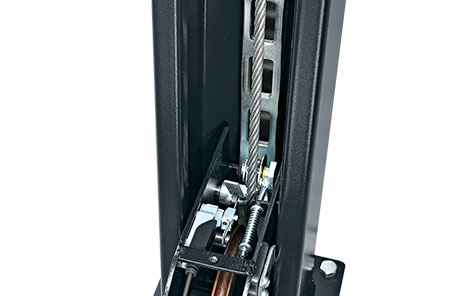 The lift is equipped with safety locks every 10cm to set the runways in the locked position for wheel alignment.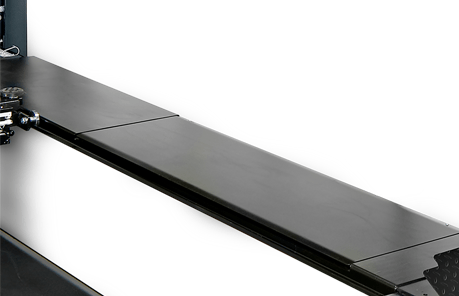 The integrated rear slip plates guarantee that a four-wheel alignment can be performed on all vehicles with wheelbases from 193-415cm. For best sliding performance, each slip plate has three sections with a total of 120 rollers.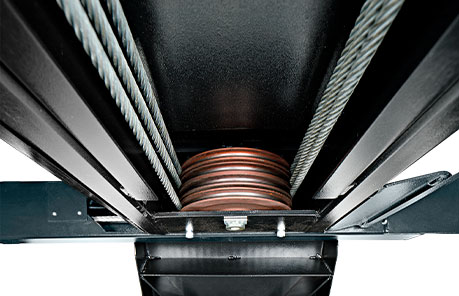 The rugged brass pulleys ensure the long life of the lift.
The rolling jack increases versatility with a 3,000-kilogram lifting capacity for additional work, such as brake service.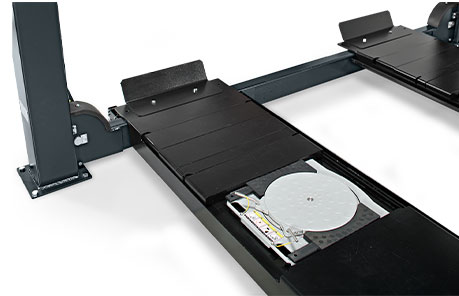 The turntables are perfectly integrated into the runways and can be placed in three different positions to support a wide range of wheelbases.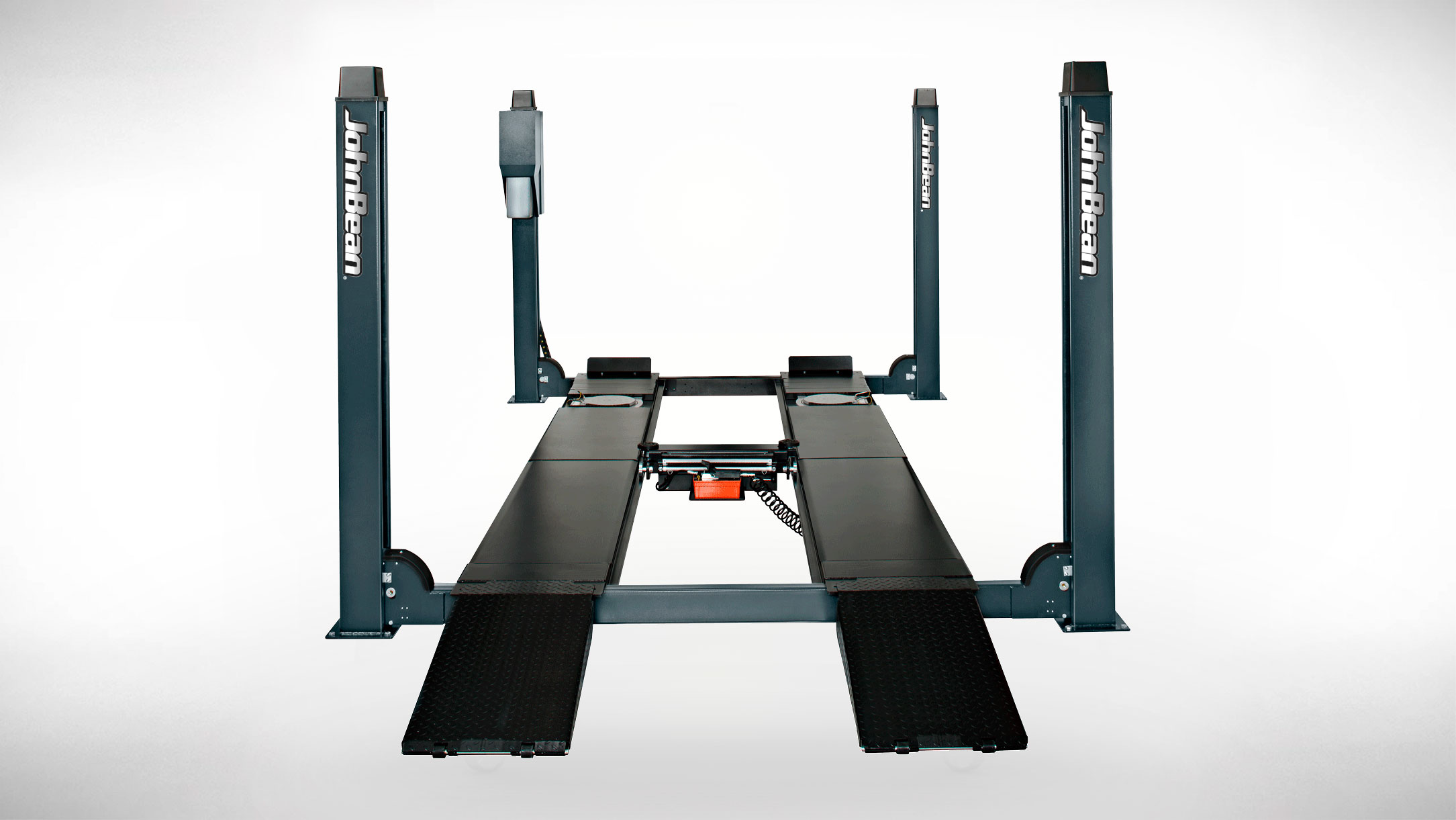 Surface Mount: 72″ | 183cm
Minimum Recommended Bay Size WxL
Standard: 18'x31′ | 550x950cm