OEM TRUSTED EQUIPMENT: BUICK | CADILLAC | CHEVROLET | GMC | HYUNDAI
Sol 3000 Two-Post Automotive Lift
Designed to lift vehicles up to 3,000 kilograms, the John Bean® Sol 3000 is a standard two-post lift without a base frame and with mechanic synchronization control.
The asymmetric arms provide easy access to the vehicle lifting points and automatically lock in place for secure lifting. The 10cm minimum pick-up height of the low-profile arms can easily accommodate vehicles with a lower chassis. An automatic lubrication system incorporates lifting nuts made from wear-proof Nylatron®.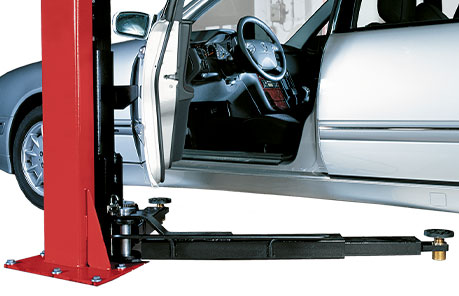 Easy accommodation of lower chassis vehicles thanks to the 10cm minimum pick-up height.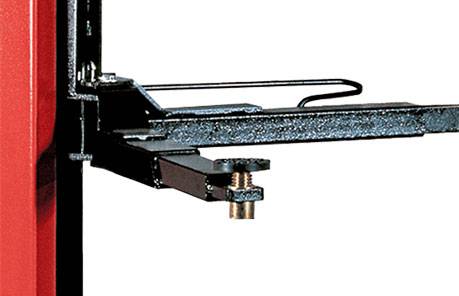 AUTOMATIC LUBRICATION SYSTEM
Lifting nuts made of wear-proof Nylatron and automatic lubrication of lifting screws and safety nuts.
The lifting arms lock in place automatically for secure and safe lifting.