V1200 Portable Imaging Wheel Alignment System
Break the barriers of your alignment space with the John Bean® V1200 wheel aligner, featuring a compact mobile solution that allows flexibility to perform wheel alignments in a smaller area. The V1200 comes with the same productivity-boosting software and features found in our conventional cross-beam alignment systems.
The V1200 lift-mounted reference pods, XD wheel targets and camera pods provide shops with a versatile alignment solution for precision service in a limited space. Our unique quick-release clamps attach to nearly any type of lift and the V1200 requires no room in front of the lift to perform services. For greater flexibility, a secondary screen option allows operators to use a compatible tablet while performing adjustments under the vehicle. Our advanced software can assist even the least experienced technician through the alignment procedure, providing a dependable, accurate, and reliable wheel alignment service.
Compact and complete, the V1200 allows you to keep the alignment business in-house and boost your profits.
XD camera pods utilize quick-release hardware that easily attaches to nearly any style of lift for the ultimate flexibility.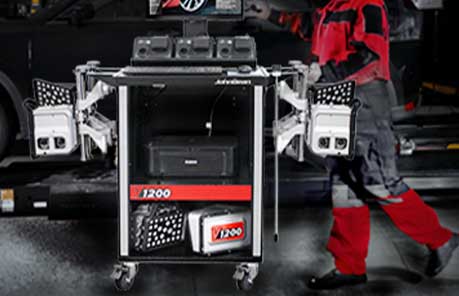 Easily move the V1200 to anywhere in your shop with a console that doubles as a viewing and charging station.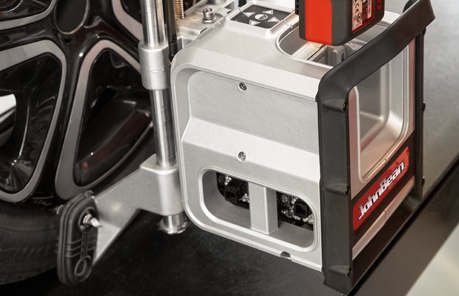 Built to stand the rigors of a working shop, these camera pods don't require special handling and can handle a hard day of work.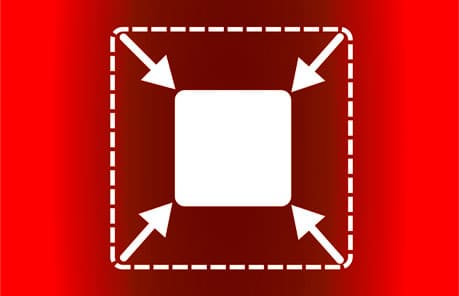 Maximize shop floor space with a small console that takes up minimal shop space with easy storage for the printer and targets.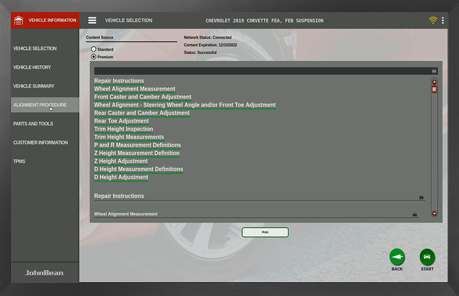 The aligner is network-connected, allowing technicians to access alignment repair information from Mitchell1 in just a few clicks.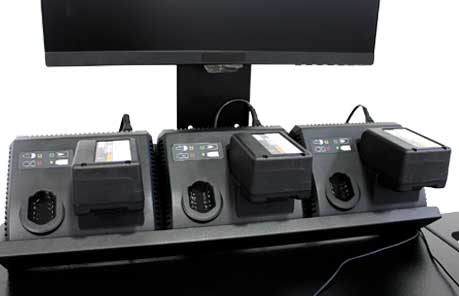 On-cart, integrated battery charger stores the batteries while not in use, ensuring they remain charged and ready.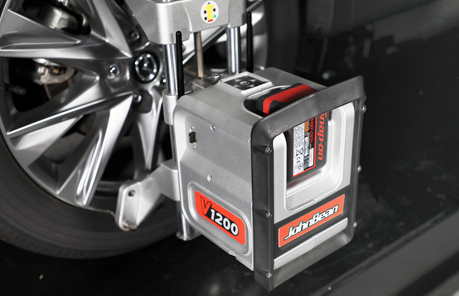 Space-saving XD camera pods communicate via Wi-Fi and are easily stored right on the cart when not in use; no beams or cables.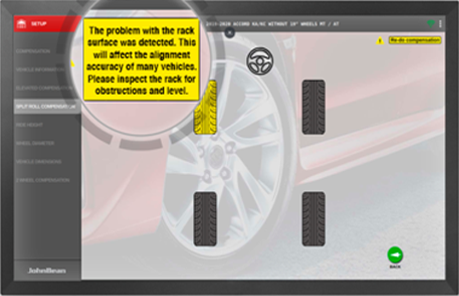 ADVANCED NOTIFICATION SYSTEM
The advanced notification system provides critical information without slowing down the alignment process, automatically detecting and compensating suspension stress issues or environmental errors, only notifying the technician when necessary to provide additional information for corrective action.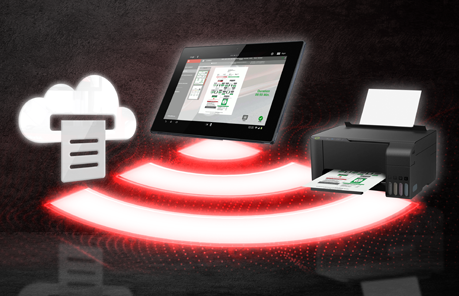 Easily share service reports with your customers via email or print from anywhere in the shop.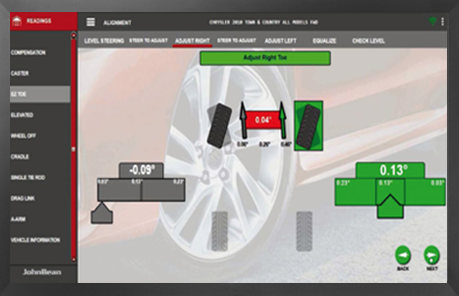 Our advanced software makes it easy to quickly and accurately measure toe angle, allowing technicians to turn the wheel to access challenging adjustment points without using a steering wheel holder.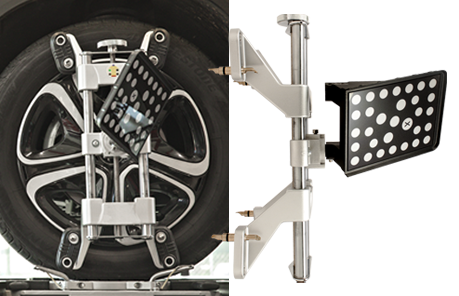 Lightweight, durable AC700 wheel clamps fit rims from 12″-24″.