V2000 Tablet Controlled Wheel Alignment System
Advanced 3D imaging with cloud-connected tablet interface technology in a compact, easy-to-use, and affordable package sets the John Bean® V2000 apart. Add a new profit center by keeping alignment business in-house.
The V2000 allows you to perform revenue-boosting alignment services and notice a return on your investment. We've built a fixed-height camera system around a highly reliable tablet interface and made the V2000 network compatible for instant updates and cloud-accessible reports. The primary tablet display reduces setup time, allowing technicians of all skill levels to quickly perform alignments from anywhere in the shop. Our advanced software allows technicians to quickly and accurately move through the alignment procedures with a fast compensation and optimized alignment flow. Combined with AC200 wheel clamps, the V2000 makes the alignment process quick and easy.
Be equipped with the V2000 productivity-enhancing software and high-resolution XD cameras to create an exclusive solution for an uncompromised wheel alignment.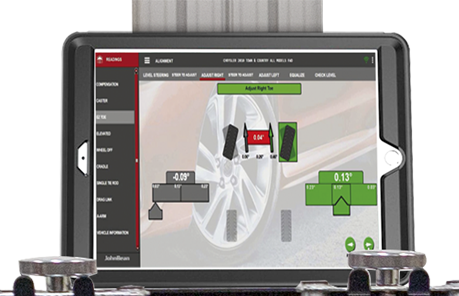 Easy-to-use tablet with a simple interface that clearly shows alignment flow for technicians of all skill levels.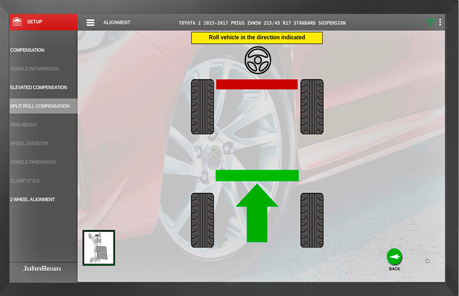 FAST COMPENSATION AND OPTIMIZED ALIGNMENT FLOW
Streamline workflow with fast measurement compensation and an optimized alignment flow that enhances productivity by eliminating unnecessary steps in the alignment process.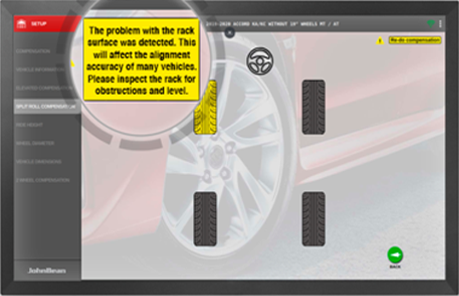 ADVANCED NOTIFICATION SYSTEM
The advanced notification system provides critical information without slowing down the alignment process, automatically detecting and compensating suspension stress issues or environmental errors, only notifying the technician when necessary to provide additional information for corrective action.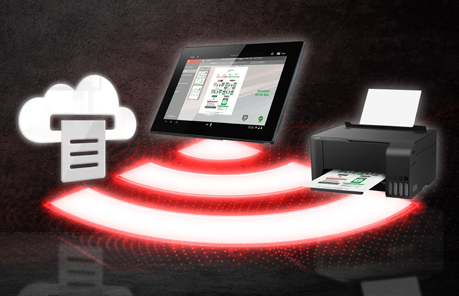 Easily share service reports with your customers via email or print from anywhere in the shop.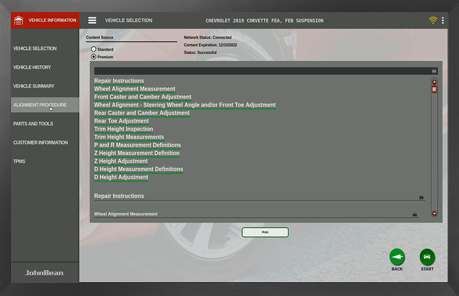 The aligner is network-connected, allowing technicians to access alignment repair information from Mitchell1 in just a few clicks.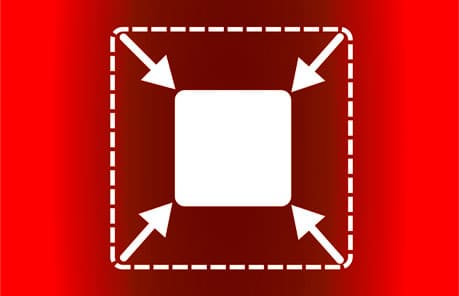 Maximize shop floor space with a simple and easy-to-install design.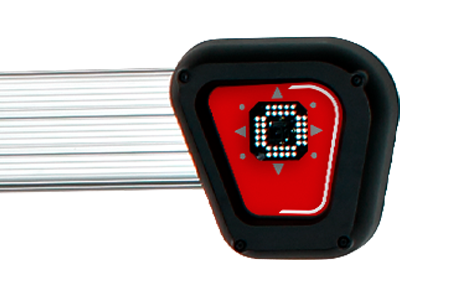 Our exclusive Vehicle Orientation Directional Indicator (VODI) guides technicians through the measurement process when the monitor is not in view, with simple, easy-to-follow red and green LED lighting; reducing the amount of time spent walking back and forth from the vehicle to the aligner.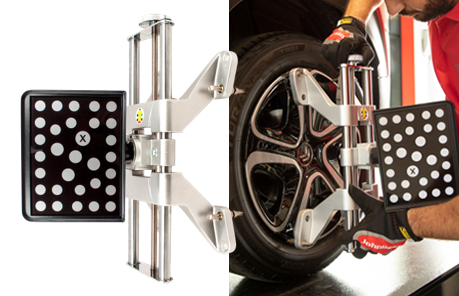 Fast and easy to use with self-centering design, two-sided claws provide reliable clamping, even over hub caps.