12K Two-Post Automotive Lift
For shops that work on various cars and trucks, looking for the ultimate power and precision in a superior two-post design, the John Bean® 12k Two-Post Lift will get the job done.
Ready to handle loads of 12,000 pounds, the John Bean 12k Two-Post lift can work on a wide variety of light and medium-duty applications for today's modern shop.
Heavy-duty front and rear arms work with a standard set of screw pads and adapters to lift most vehicles in mere seconds. Rubber door guards on the columns prevent accidental vehicle damage. Quickly and safely disengage both columns simultaneously with an easy-to-use, Bowden cable release.
We've designed a padded overhead bar that instantly stops the lift, protecting the vehicle from unintentional damage.
The John Bean 12k Two-Post is a lift for those that get it done, day in and day out.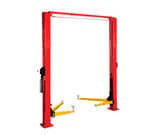 TWO-FOOT HEIGHT EXTENSION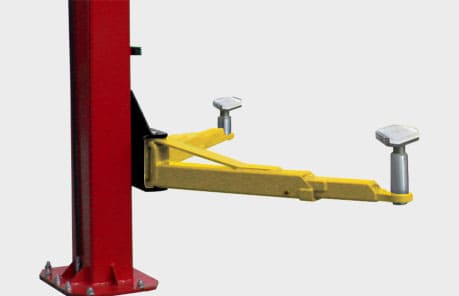 TWO-STAGE FRONT & REAR ARMS
Heavy-duty two-stage front and rear arms enable a wide range of symmetric lifting.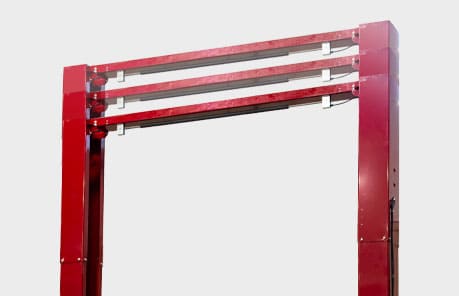 ADJUSTABLE HEIGHT TWO-FOOT EXTENSION
Increase your service capability to work on taller vehicles, including the largest trucks, SUVs, and cargo vans, with our two-foot column height extension.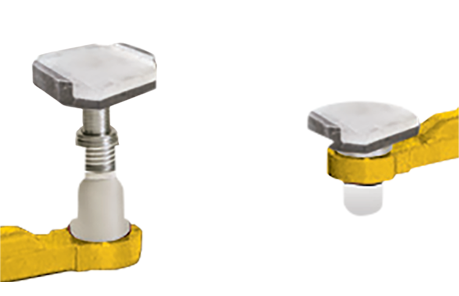 ADJUSTABLE URETHANE SCREW PADS
Heavy-duty polyurethane pad provides ample surface area to the vehicle frame and the telescoping feature provides simple access to factory-recommended lift points.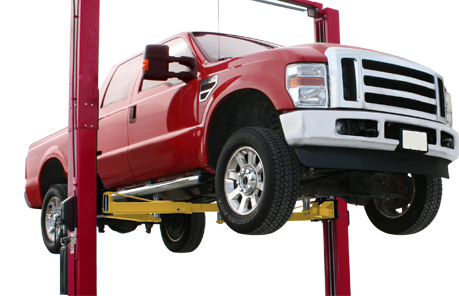 INCREASED CAPACITY FOR LARGER VEHICLES
Work on everything from a mini car to an RV with our high-capacity lift products for maximum revenue potential.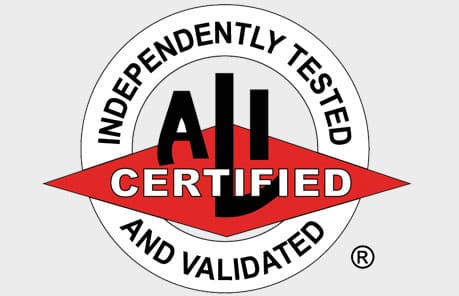 Our lifts are certified in accordance with the requirements of the Automotive Lift Institute's ETL Certification Program.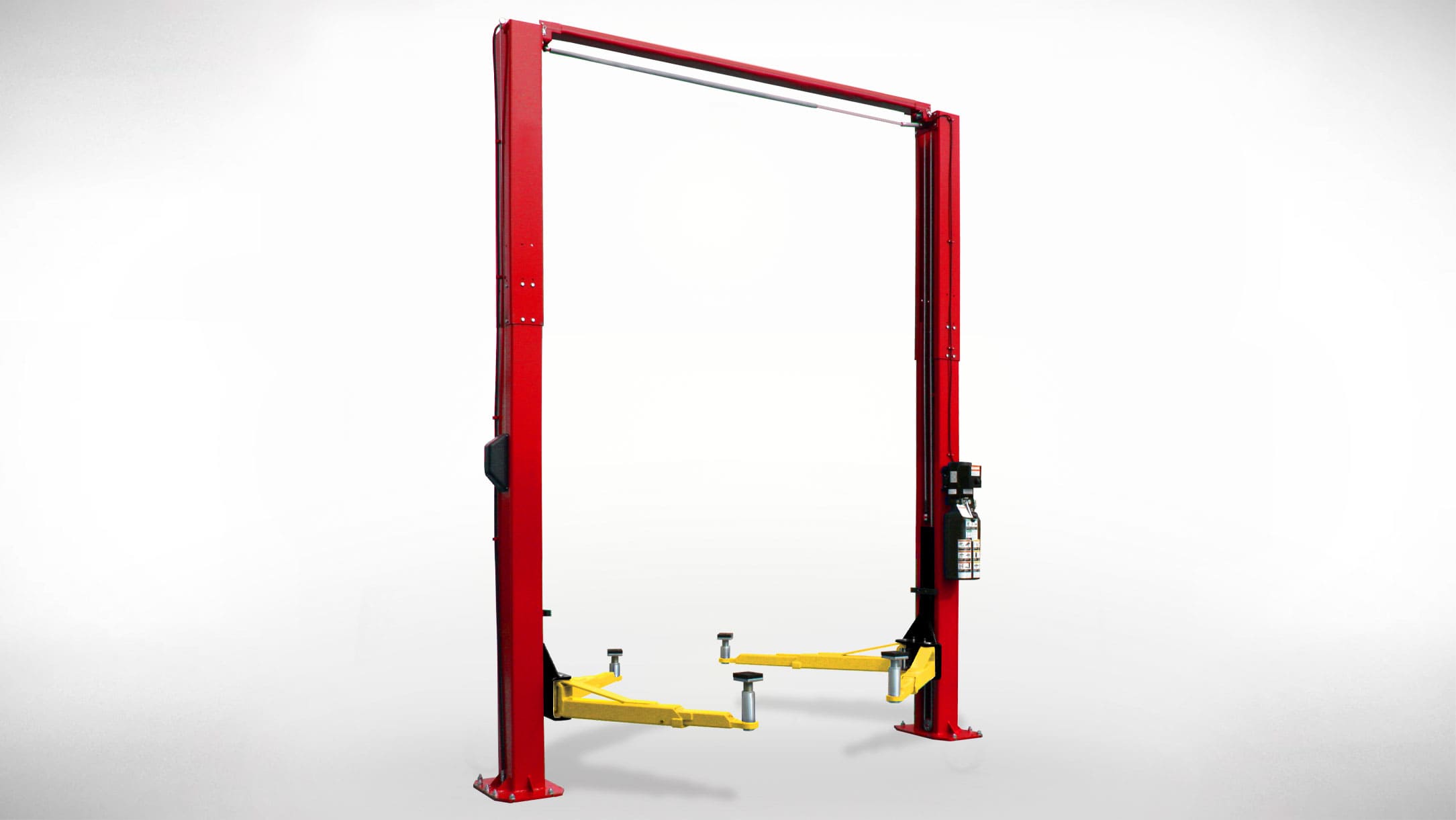 EELR537A w/2-foot extension kit
Standard: 166″-175″  |  421-445cm
Extended: 190″-199″  |  483-505cm
Surface Mount: 78″  | 198cm
Flush Mount: N/A
208-230V 60 Hz 1Ph 30A 2HP | 1.5kW
Minimum Recommended Bay Size WxL
Standard: 14′ x 24′  |  427 x 732cm
Extended: 14′ x 24′  |  427 x 732cm