OEM TRUSTED EQUIPMENT: AUDI | BENTLEY | BUGATTI | KIA | LAMBORGHINI | LEXUS | MAZDA | PORSCHE | SEAT | SKODA | TOYOTA | VOLKSWAGEN
18K Four-Post Alignment Lift
The John Bean® 18k Four-Post Lift provides reliable and consistent heavy-duty lifting for alignment services, utilizing practical features without compromising safety or productivity.
Built for the toughest alignment jobs, the John Bean 18k Four-Post Lift provides 18,000 pounds of lifting power, combined with features that allow easy alignment and optimal operator safety. High-strength construction components such as built-in anti-sway technology and patented dura-glide lifting system ensure long-term dependability.
To ensure that safety is paramount on our 18k Four-Post Alignment Lift, John Bean has included a comprehensive Triple Safety System that sets the industry standard for heavy-duty lifts.
The 18k Four-Post Lift is the ultimate in heavy-duty capability and precision.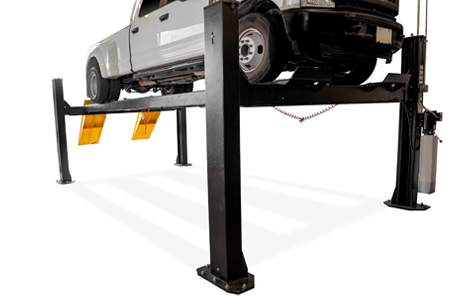 Powerful hydraulic components allow technicians to work on vehicles that range from a compact sedan to some of the most oversized and heaviest vehicles on the road with a single lift.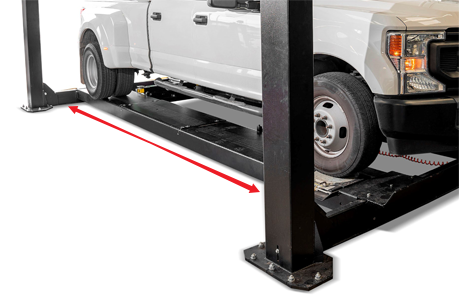 Longer, pro-style decks allow for work on long-wheelbase vehicles.
FORM-INTEGRATED DECK & JACK RAIL
The form-integrated deck and jack rail, built with industry-proven design and technology, provide stability and minimal shake during alignment procedures.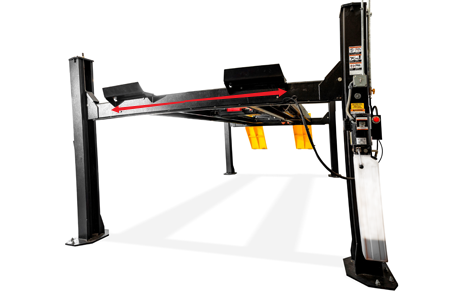 An integrated front cross beam supports the lift structure for improved stability.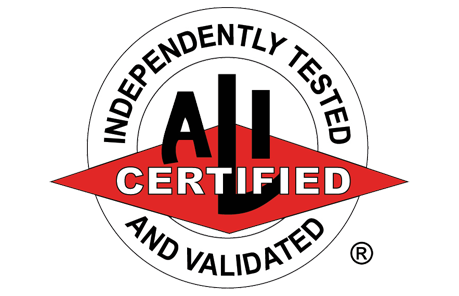 Our lifts are certified in accordance with the requirements of the Automotive Lift Institute's ETL Certification Program.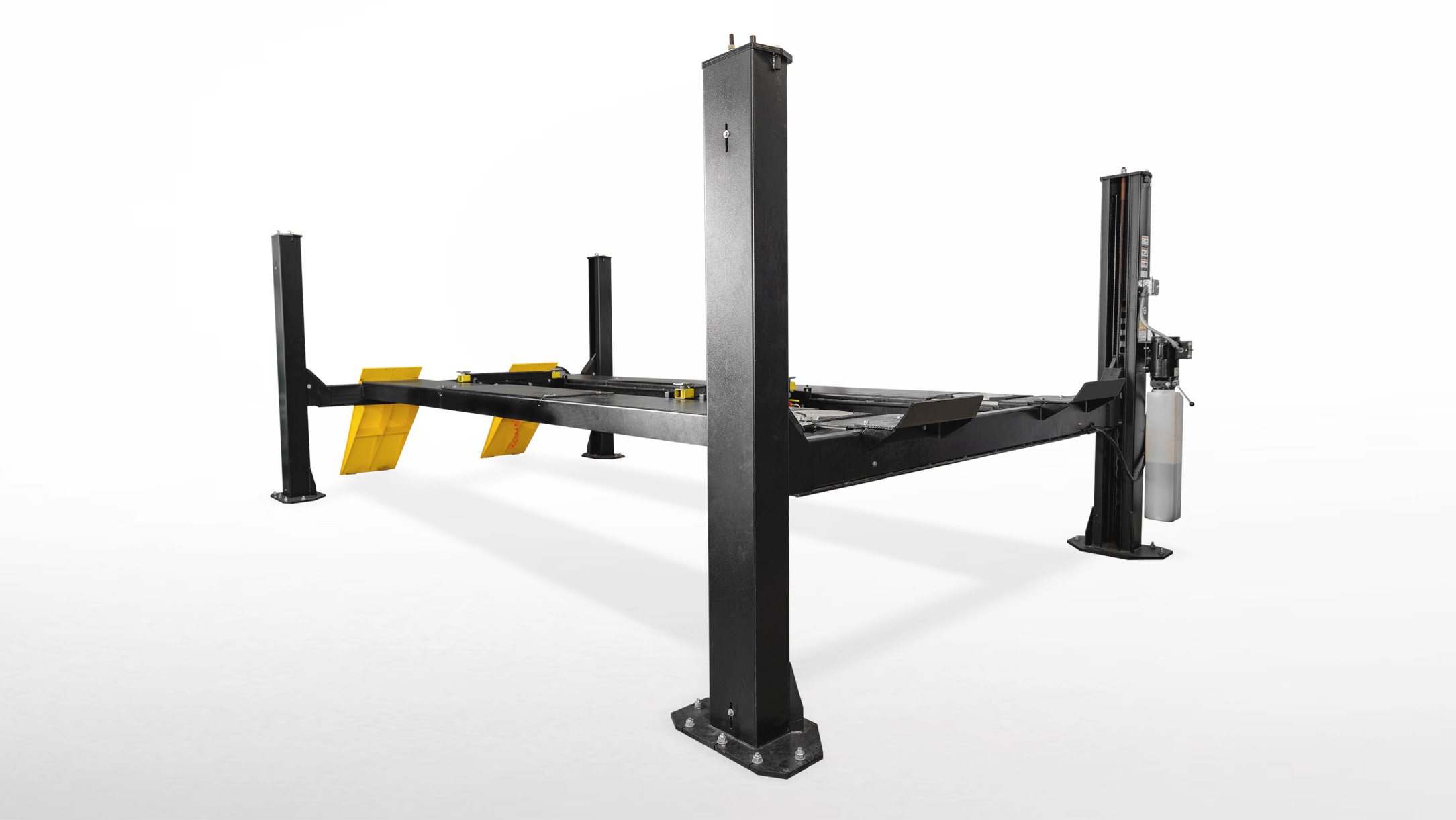 Surface Mount: 72″  |  183cm
208-230V 60 Hz 1Ph 30A 3HP | 2.2kW
Minimum Recommended Bay Size WxL
Standard: 18′ x 36′  |  549-1097cm