OEM TRUSTED EQUIPMENT: BUICK | CADILLAC | CHEVROLET | CHRYSLER | DODGE | GMC | HYUNDAI | JEEP | KIA | LEXUS | MAZDA | RAM | TESLA | TOYOTA | VOLVO
V2300 Imaging Wheel Alignment System
The V2300 brings together a classic, robust design with productivity-boosting software and high-speed camera technology to quickly and accurately align a variety of vehicle types.
We've designed the John Bean® V2300 wheel aligner to be an effective solution at the core of your shop's operations by including advanced dimensions such as wheel diameter, cross dimensions, and aftermarket OEM procedures. We've even created an extensive library of on-demand support videos to help technicians solve pesky alignment issues while performing alignment services. High-end features without the high-end price, the V2300 is a perfect balance of old-school quality and new-school tech.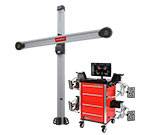 V2300 TT AC400 (EEWAEU545H4)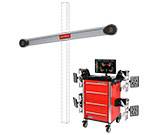 V2300 AC100 (EEWAEU545G1)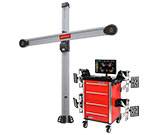 V2300 Lift AC100 (EEWAEU545G2)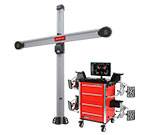 V2300 Lift AC400 (EEWAEU545H2)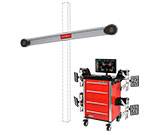 V2300 TT AC100 (EEWAEU545G4)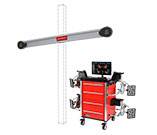 V2300 AC400 (EEWAEU545H1)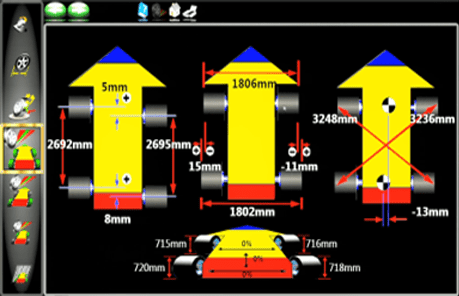 Cross Dimensions measurements identify frame or structural damage before alignment adjustments are made. Wheel Diameter identifies mismatched tyre sizes, a potential cause of vehicle pulling and drive train damage.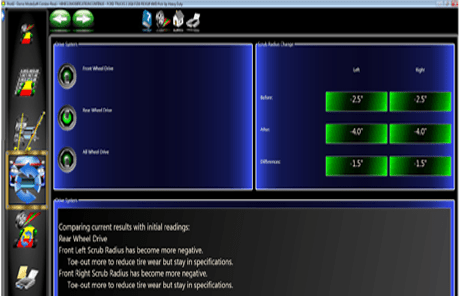 Ensure accurate alignment for vehicles that have modified OEM specifications with our advanced alignment software that allows for effortless changes in procedure flow.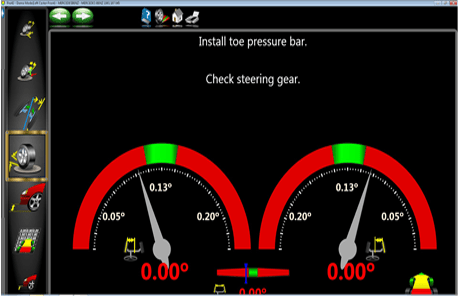 The software provides the recommended procedures defined by the manufacturer and indicates the correct clamps for an accurate OEM-specified wheel alignment.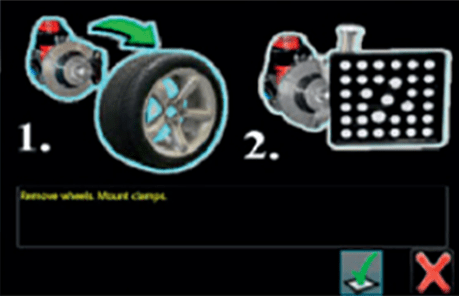 Remove the wheel and attach the target directly to a brake rotor for easier access to adjustment.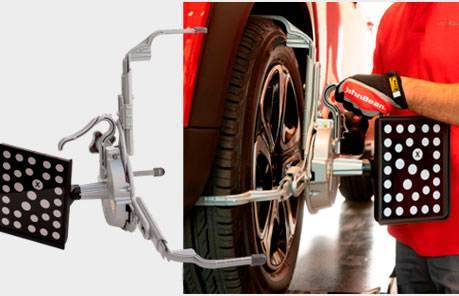 The clamp attaches to the tyre with optimal force without touching the rim; ensuring a safe, fast, and consistent clamping experience.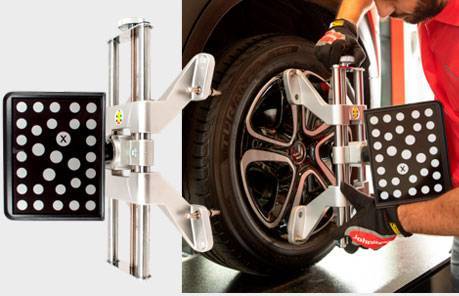 Fast and easy to use with self-centring design, two-sided claws provide reliable clamping, even over hub caps.