OEM TRUSTED EQUIPMENT: BUICK | CADILLAC |  CHEVROLET | CHRYSLER | DODGE | GENESIS | GMC | HYUNDAI | JEEP | LEXUS | RAM | TOYOTA
T7800 Leverless All-in-One Tire Changer
Increase productivity and reduce technician fatigue with the T7800 all-in-one tire changing system from the experts at John Bean®.
Technology and productivity intersect on the John Bean T7800 tire changing system. The experts at John Bean have created a machine with advanced features that allow technicians to mount and demount tires at a stunning pace with minimal fatigue and reduced chance of wheel damage.
The center post design utilizes our quickLOK™ powerful electromechanical clamping system to effortlessly and automatically clamp the wheel. The Optimum Bead Breaker System makes short work of breaking beads while minimizing potential wheel damage, even on UHP and run-flat tires.
We've included helpful tools like a lower bead camera, PROspeed™ technology, and ergonomic features to make your technician's job as easy as possible.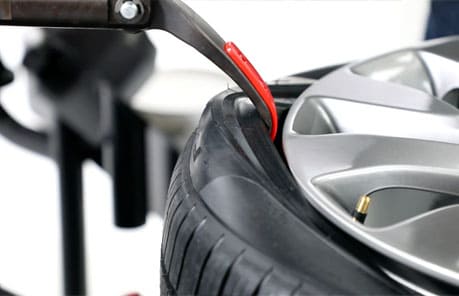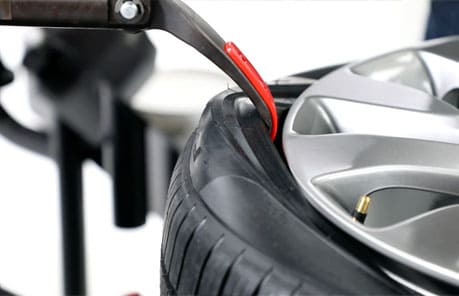 Our leverless mounting and demounting tool synchronizes with the dynamic bead breaker location for optimum positioning. Featuring upgraded steel and plastic protection to ensure long-term operation, this innovative system is a perfect tool for RFT, UHP, OEM's and low-aspect-ratio tires.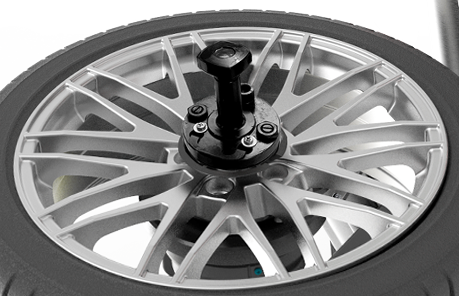 A powerful, electromechanical device that firmly clamps onto a variety of wheels without the need for wheel protection.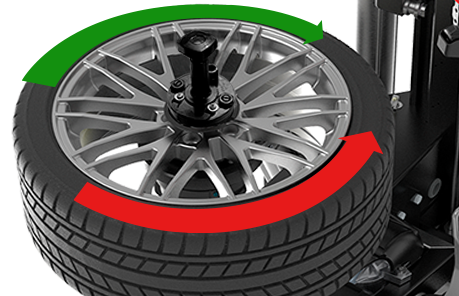 The innovative self-adjusting technology provides the optimum torque and maximizes the rotation speed for safe, efficient operation.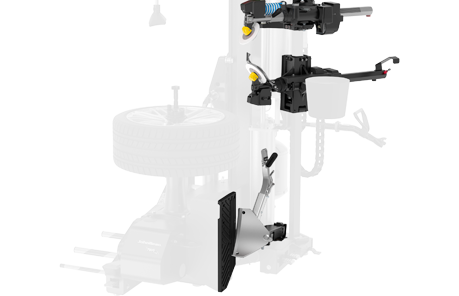 OPTIMUM BEAD BREAKER SYSTEM
This two-part system provides a combination of bead-breaking tools for the most optimized solution: the Dynamic Bead Breaker for RFT, UHP, and low-aspect tires, and the On-Floor Bead Breaker for standard and high-aspect tires.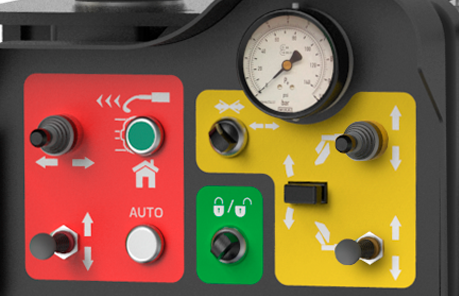 The color-coded control panel is simple to use with tool-matching operation controls.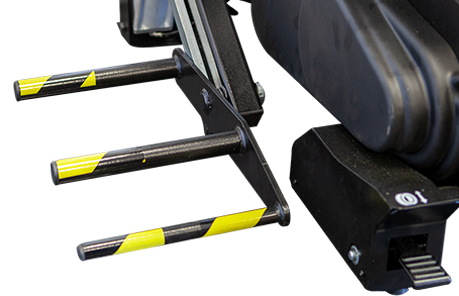 The pedal-operated pneumatic wheel lift assists in lifting heavy wheels to reduce technician fatigue and increase productivity.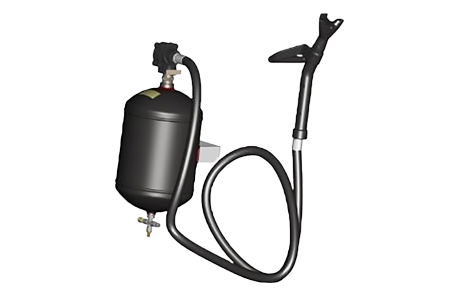 This ergonomic hand-held nozzle injects a high-speed blast of air into the tire to raise the bead and seat the tire to the rim.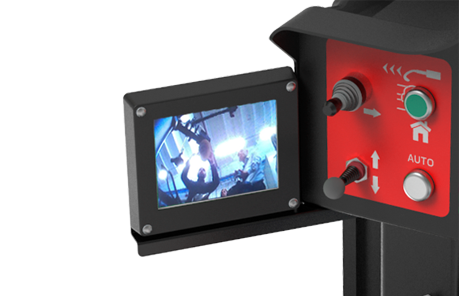 The lower bead camera provides a clear view on the control panel monitor for lower bead breaking.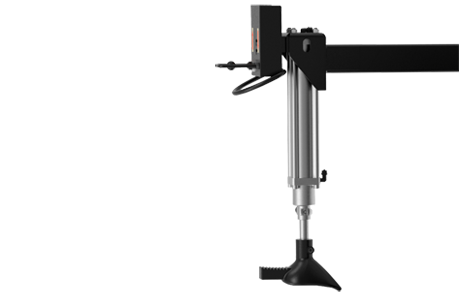 The Pneumatic Bead Pusher assists in the mounting process of the upper bead. Its dual-purpose design offers a reverse-side hook to help lift heavy tires.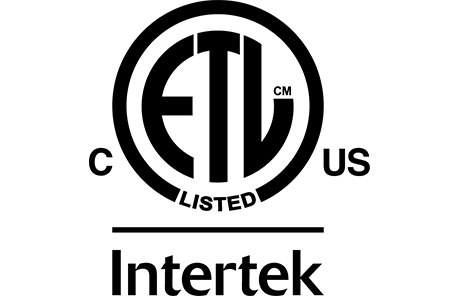 This product conforms to UL STD 201 and is Certified to CSA STD C22.2 #68 Garages Equipment Standard by Intertek (ETL). ETL Certified to CAN/CSA-E60730-1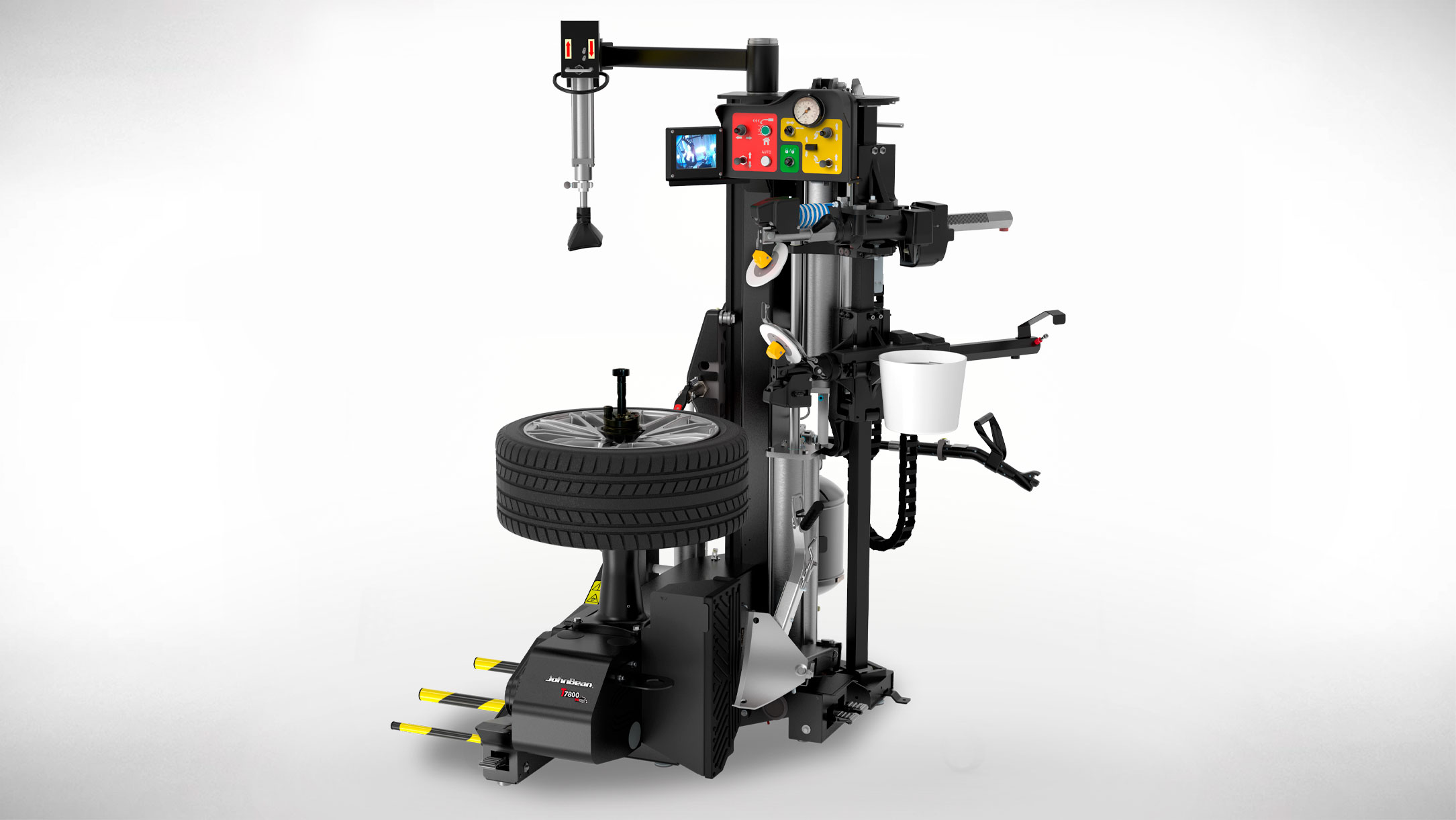 75″x63″x78″  |  190x160x198cm