OEM TRUSTED EQUIPMENT: CHRYSLER | DODGE | GENESIS | HYUNDAI | JEEP | MITSUBISHI | RAM | VOLVO
T7100S Center-Post Tire Changer
We've combined classic design with modern features to make it easy for technicians of all levels to quickly and safely change tires with the John Bean® T7100S tire changer.
Utilizing a traditional swing-arm style with a center post clamp design, the John Bean T7100S offers speed and precision for efficient tire changing operation. The on-floor hand-activated bead breaker shovel makes quick work of the toughest tires, while an integrated wheel lift helps reduce technician fatigue and increase productivity.
The center post clamp with anti-rotational pin accommodates a wide range of wheel sizes and minimizes the chance of wheel damage, and the pneumatic bead assist enables efficient single-operator mounting and demounting of the upper bead.
Our patented PROspeed™ technology monitors torque and optimizes the rotation speed to minimize the chance for tire damage throughout the operation.
For high-volume shops that need a tire changer with optimum technology; the T7100S is the machine for the job.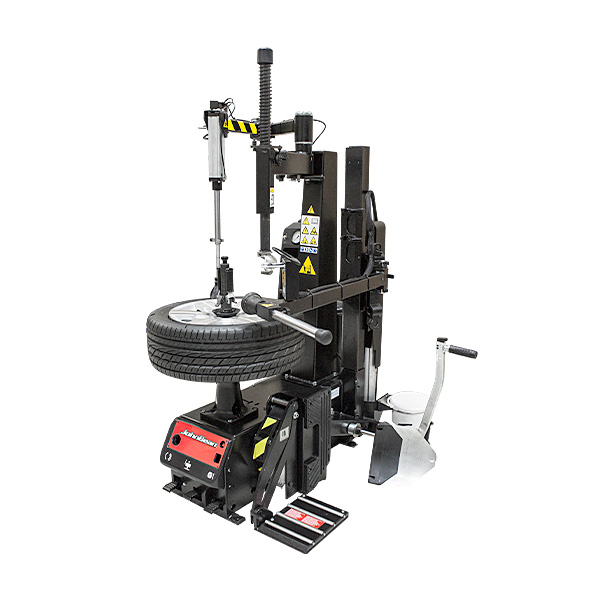 T7100S (EEWH570AC): Without pneumatic bead assist.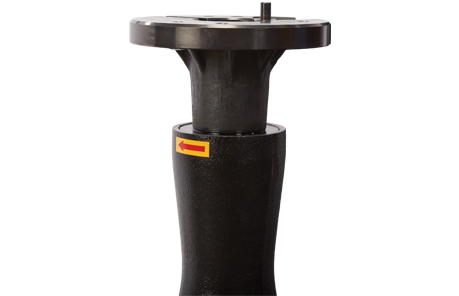 The center-post clamp design has numerous benefits, most important is the drastically reduced risk of wheel damage and less clamping restriction than the turntable design.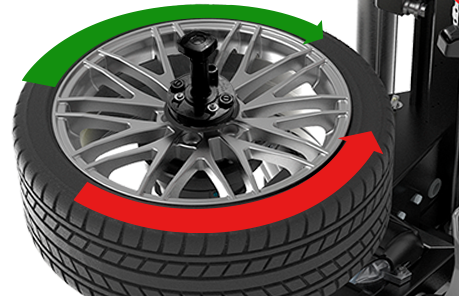 The innovative self-adjusting technology provides the optimum torque and maximizes the rotation speed for safe, efficient operation.
ON-FLOOR BEAD BREAKER (HAND-CONTROLLED)

Pneumatic-assist control handle prevents shovel bounce-back with this on-floor bead breaker; the fastest solution for standard, soft sidewall, and high-aspect tires.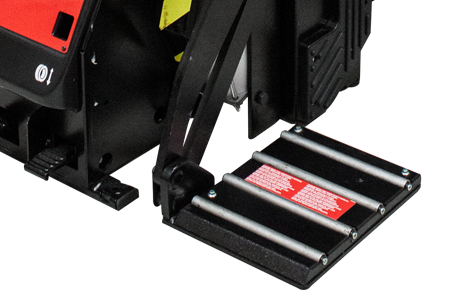 PNEUMATIC WHEEL LIFT WITH INTEGRATED ROLLER BOARD
The pedal-operated pneumatic wheel lift assists in lifting heavy wheels to reduce technician fatigue and increase productivity. The integrated roller board eases bead breaking.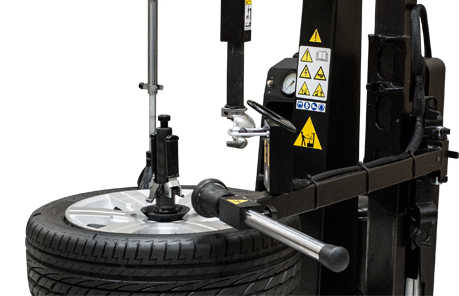 Our Pneumatic Bead Assist with a top roller is an exclusive, unique tool for the T7100S and makes it simple for a single technician to mount and demount OEM, low-profile, and high-performance tires.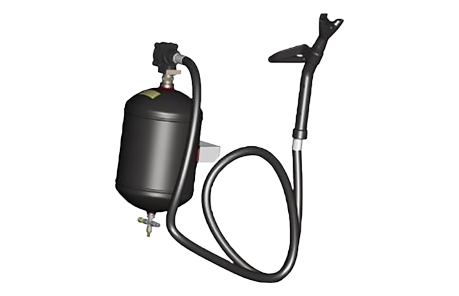 This ergonomic hand-held nozzle injects a high-speed blast of air into the tire to raise the bead and seat the tire to the rim.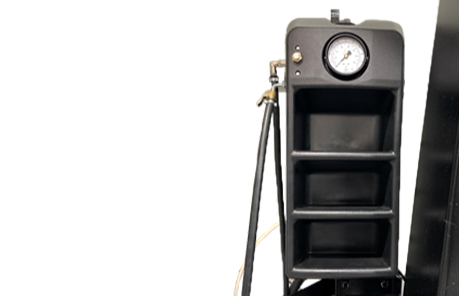 TOOL BOX WITH INTEGRATED AIR PRESSURE GAUGE
The tool box provides a fixed storage area with four convenient shelves for tools, valves, and accessories, with an integrated air pressure gauge.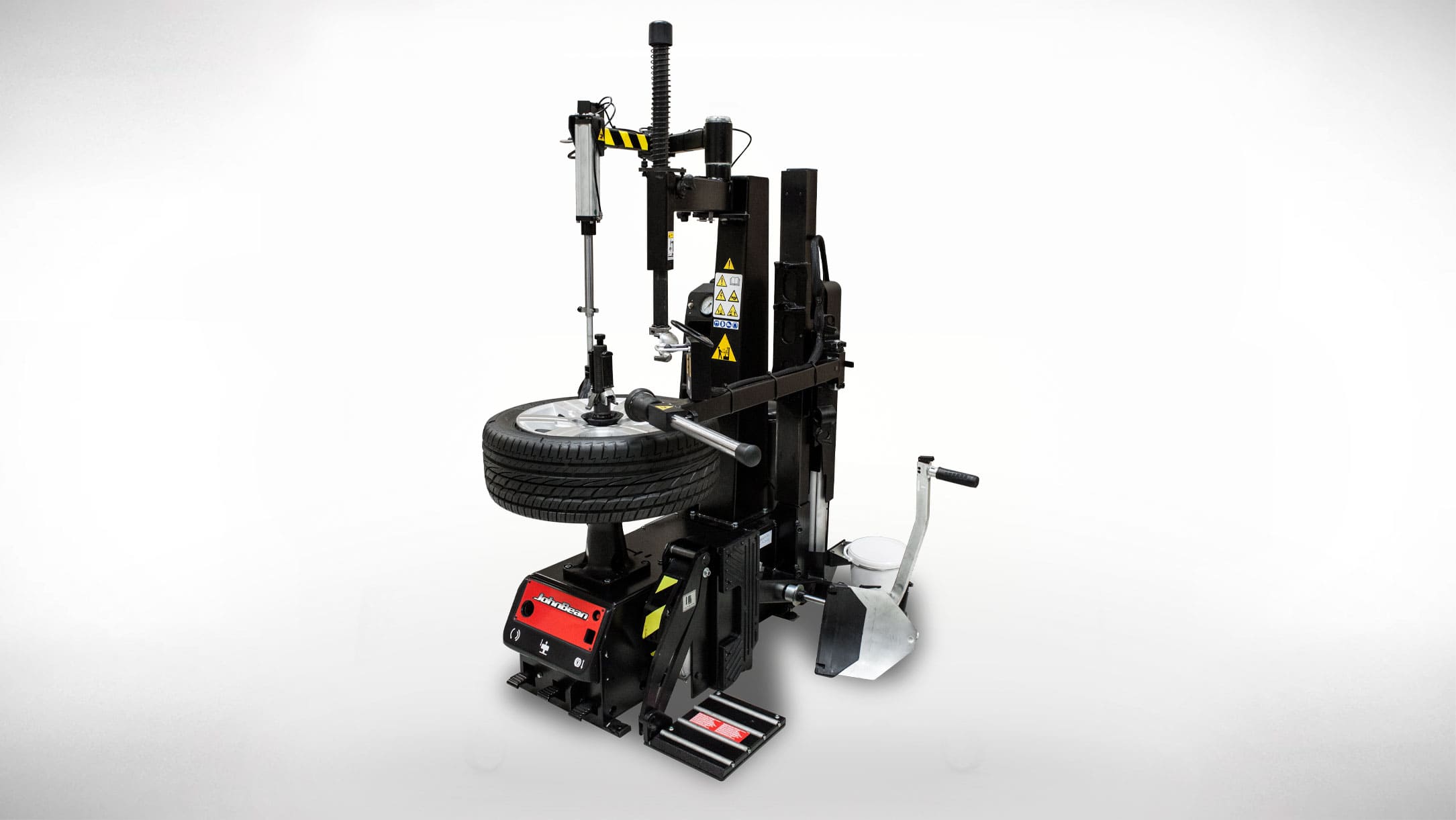 EEWH570AC1 – with pneumatic bead assist
EEWH570AC – without pneumatic bead assist
64″x62″63″  |  163x157x160cm