20K Two-Post Automotive Lift
The John Bean® 20k Two-Post Lift has tested and rugged, heavy-duty features and a wide range of capabilities combined with easy-to-use, productivity-boosting features.
When looking to lift some of the largest, more robust vehicles on the road, professionals can rely on the John Bean 20k Two-Post Lift to get the job done right.
With 20,000 pounds of lifting power, this sturdy piece of equipment gets the job done with an oversized steel pulley specifically designed to reduce internal stress and provide increased durability. Ultra-tall, 60-inch lifting carriages optimally balance the long-reaching 62-inch lift arms for ideal weight distribution in the columns. The stack screw pads are a standard accessory and work with a wide range of vehicles.
Safety is a top priority with a single-point, air-actuated safety lock release that allows technicians to relieve pressure in both columns simultaneously.
If you work on large, heavy-duty, commercial, or municipal fleets – this 20k Two-Post Lift is a lift that will get the job done day in and day out.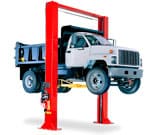 TWO-FOOT HEIGHT EXTENSION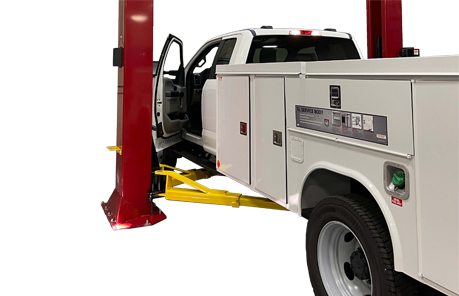 Powerful hydraulic components allow technicians to perform automotive maintenance services on vehicles that range from a compact sedan to a heavy-duty truck with a single lift.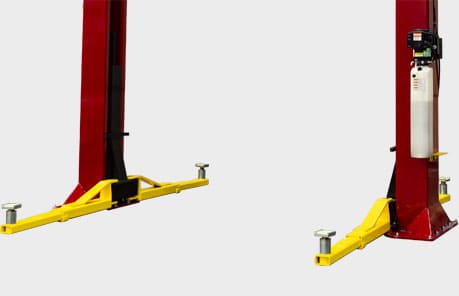 TWO-STAGE FRONT & REAR ARMS
Heavy-duty two-stage front and rear arms enable a wide range of symmetric lifting.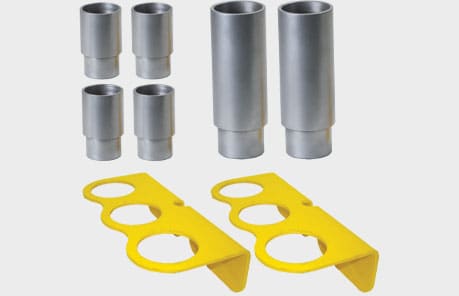 Access vehicle lifting points with heavy-duty stack adapters that are easy to use and store in the stack organizer rack for quick access.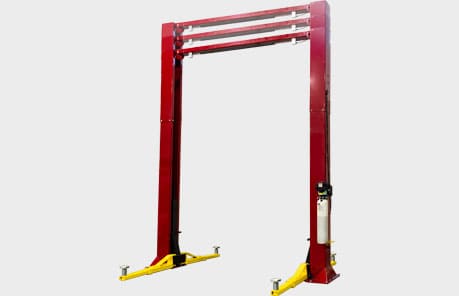 ADJUSTABLE HEIGHT EXTENSION
Increase your service capability to work on taller vehicles, including the largest trucks, SUVs, and cargo vans, with our two-foot column height extension.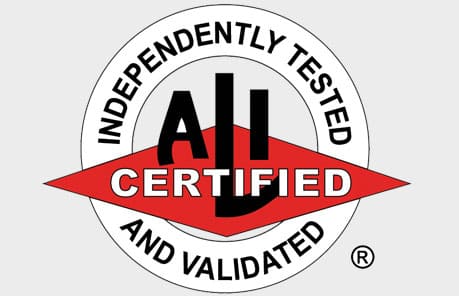 Our lifts are certified in accordance with the requirements of the Automotive Lift Institute's ETL Certification Program.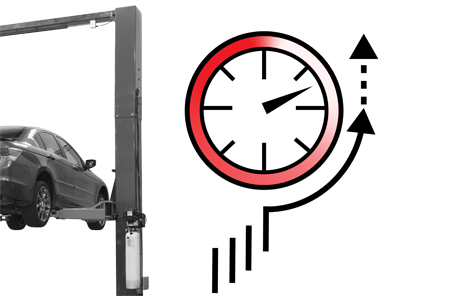 Spend less time lifting vehicles and more time performing critical automotive services.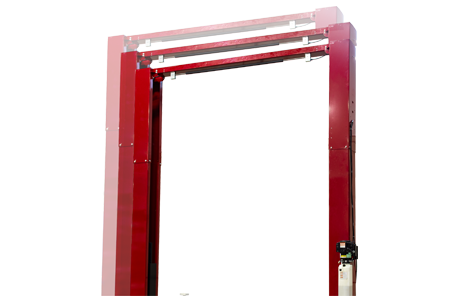 Installation is available in one of three height and width options to provide the most versatility for your shop's service needs; choose from 13.5-foot, 14-foot, or 14.5-foot height installation and 10-foot, 10.5-foot, or 11-foot width installation.
EELS542A: Standard
EELS543A: Extended Height
155″/161″/167″ | 394/409/424cm
Standard: 162″/168″/174″ | 411/427/442cm
Extended: 186″/192″/198″ | 472/488/503cm
Surface Mount: 77″-85″  |  196-216cm
Flush Mount: N/A
208-230V 60Hz 3HP | 2.2kW
Minimum Recommended Bay Size WxL
Standard: 15'x28′  |  457-853cm
Extended: 15'x28′  |  457-853cm