OEM TRUSTED EQUIPMENT: MERCEDES-BENZ
T5345B 2S Plus Tilt-Tower Tyre Changer
Loaded with productivity-enhancing features packed into a well-known design, the John Bean® T5345B 2S Plus is ideal for high-volume shops.
The tilt-tower design makes it easy to load tyres onto the work table and the pneumatic vertical arm provides quick and efficient positioning of the mounting head. Our exclusive PROspeed™ technology ensures that the optimum wheel speed is maintained during operation, while the ergonomically positioned, pedal-operated on-floor bead breaker makes quick work of breaking beads on high-aspect tyres. Our Pneumatic Bead Assist utilises a three-piece design that allows technicians to easily mount and demount challenging low-profile tyres.
The T5345B 2S Plus utilises self-centring jaws with three manual adjustment positions that securely clamp the wheel with the proper setup range. Our nylon-covered accessory protection minimises damages to wheels. The helpful, hand-held top-side bead seater provides ergonomic operation and maximum effectiveness. For day-to-day operational convenience, the T5345B 2S Plus also includes a handy toolbox with an integrated pressure gauge and four convenient shelves to store tools and accessories.
Certified by WDK, the T5345B 2S Plus is a workhorse tyre changer that's ready to become a key part of your shop's daily workflow.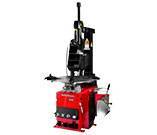 T5345 2S Plus (EEWH572AE8): This version does not include a bead seater.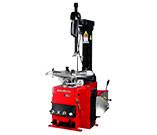 T5340B 2S (EEWH572AE6): This version does not include a pneumatic bead assist.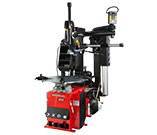 T5340 2S (EEWH572AE1): This version does not include a bead seater or a pneumatic bead assist.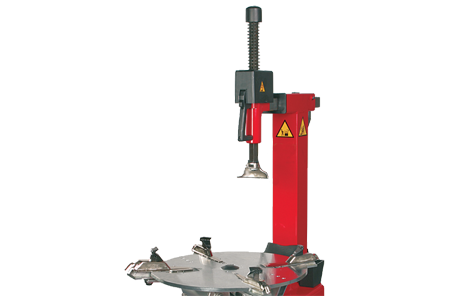 The pneumatic Tilt-Tower post provides maximum clearance for installing the tyre on the turntable.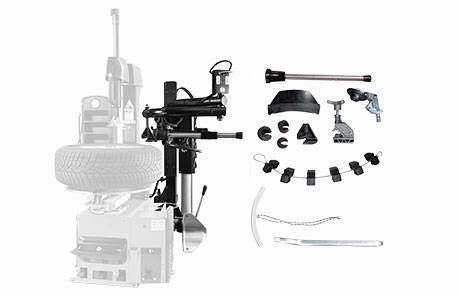 Certified by WDK, the "Plus" models are equipped with Pneumatic Bead Assist and the "Plus" Accessories Kit to enable the correct mounting and demounting of UHP and run-flat tyres.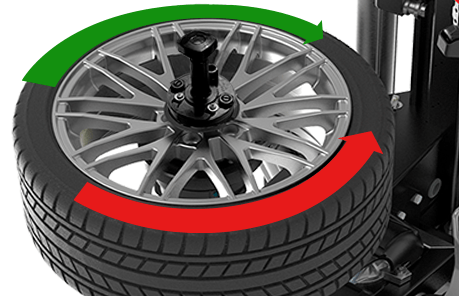 The innovative self-adjusting technology provides the optimum torque and maximises the rotation speed for safe, efficient operation.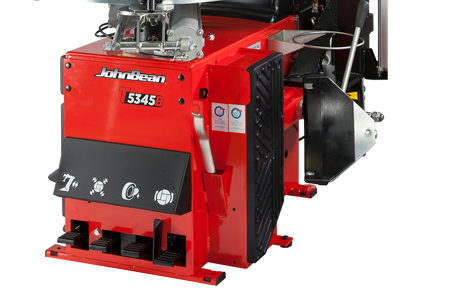 ON-FLOOR BEAD BREAKER (PEDAL-OPERATED)
Traditional side-shovel bead breaker with ergonomic pedal-control positioned away from the shovel; the fastest solution for standard, soft sidewall, and high-aspect tyres.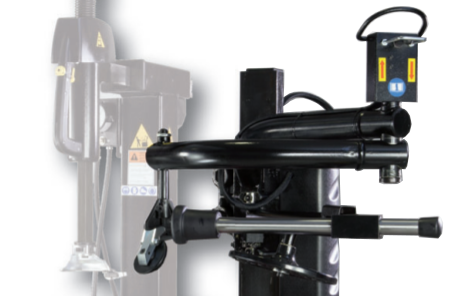 Our three-piece Pneumatic Bead Assist features a top roller, pressing foot, and lifting disk, to make it simple for a single technician to mount and demount low-profile and high-performance tyres.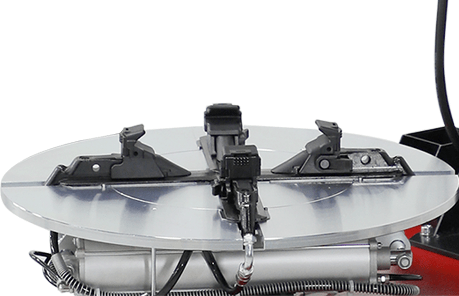 Self-centring nylon-covered clamping jaws protect the wheel and provide a secure grip.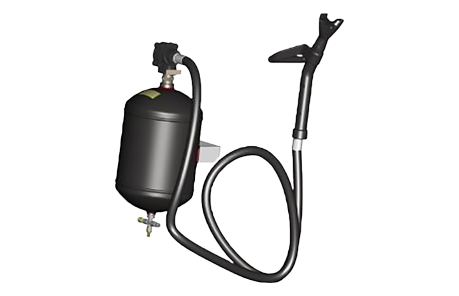 This ergonomic hand-held nozzle injects a high-speed blast of air into the tyre to raise the bead and seal the tyre to the rim.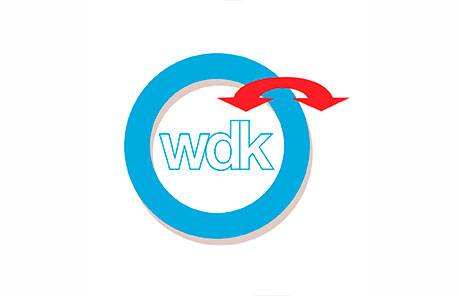 Our tyre changers are approved and certified according to the strict and rigorous guidelines provided by the prestigious Wirtschaftsverband der deutschen Kautschukindustrie e.V. (WDK), a German Rubber Manufacturers Association leading organization of German manufacturers of tyres and technical elastomers.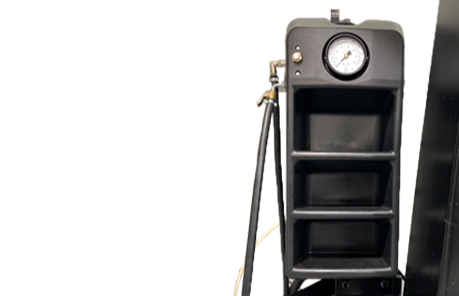 TOOL BOX WITH INTEGRATED AIR PRESSURE GAUGE
The tool box provides a fixed storage area with four convenient shelves for tools, valves, and accessories, with an integrated air pressure gauge.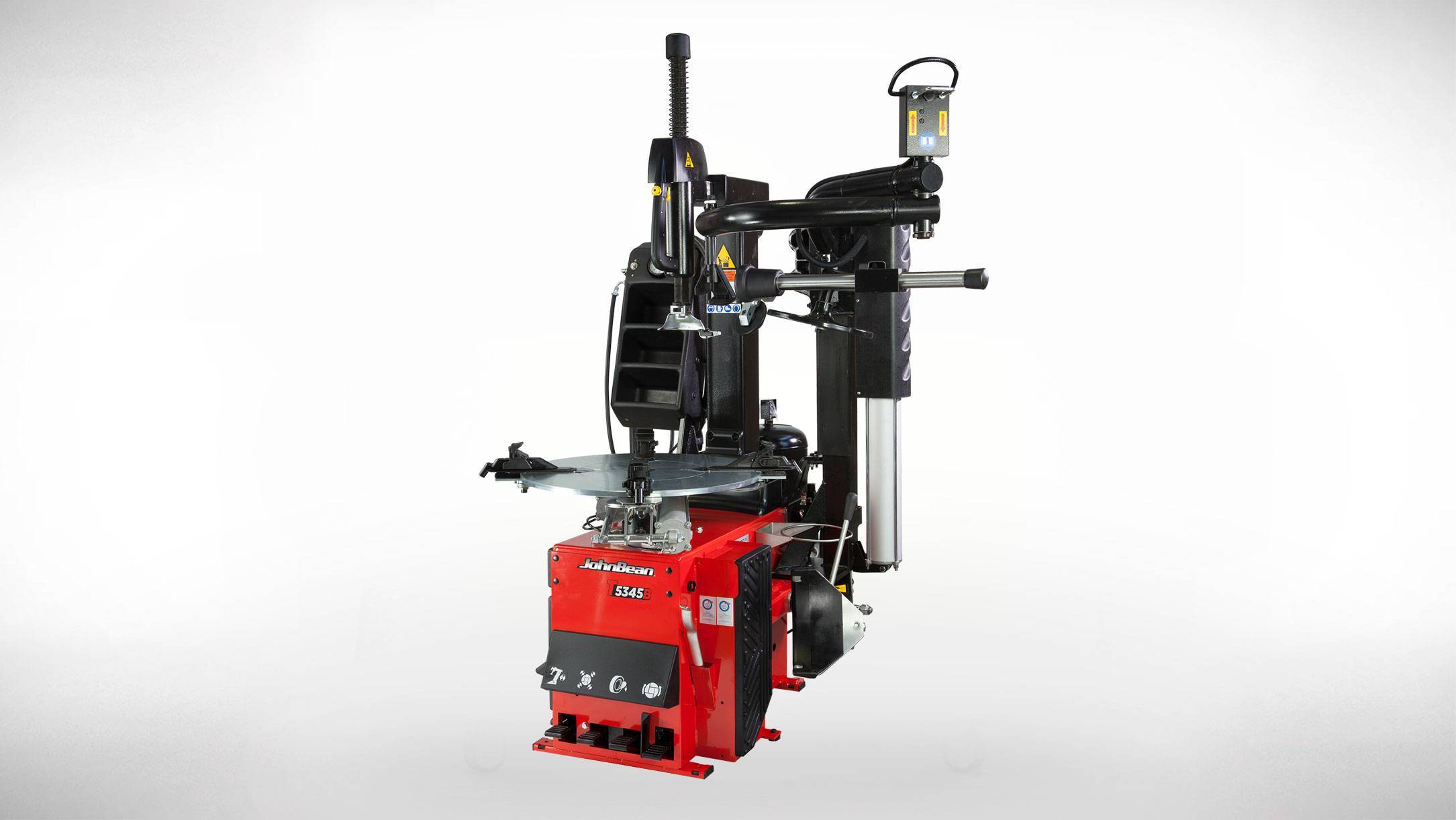 EEWH572AEA – T5345B 2S Plus
EEWH572AE8 – T5345 2S Plus
EEWH572AE6 – T5340B 2S
EEWH572AE1 – T5340 2S
64″x66″x49″ | 162x169x126cm