OEM TRUSTED EQUIPMENT: BUICK | CADILLAC |  CHEVROLET | CHRYSLER | DODGE | GENESIS | GMC | HYUNDAI | JEEP | LEXUS | RAM | TOYOTA
T8056 Heavy-Duty Tyre Changer
True, one-operator capability makes the John Bean® T8056 the productivity workhorse you need if you regularly work on heavy-duty tubeless, tube type, single or multi-piece, Budd, and Dayton wheels.
Utilising a remote-control console, the John Bean T8056 allows a single technician to work on tyres and OTR wheel assemblies up to 92.5 inches in maximum diameter; clamping wheels of 32 inches diameter (or 56 with optional extensions), safely and easily. The two-speed, self-centring, four-jaw, hydraulically operated chuck grips wheels with authority. We've designed the T8056 with an all-in-one bead breaker, mount/demount head assembly that makes quick work of even the toughest tyres. For heavy-duty wheels and tyres this is the ultimate in productivity, safety, and precision.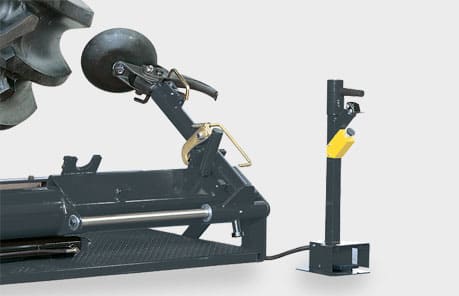 Wired remote control console allows one technician to safely monitor all tyre changing operations.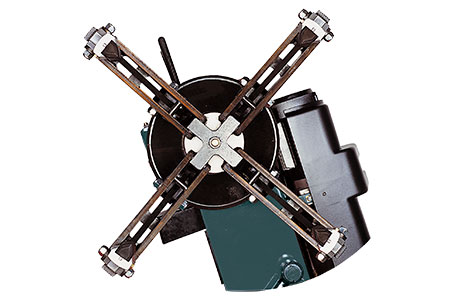 A non-return valve prevents the chuck from opening in case of a sudden hydraulic pressure drop.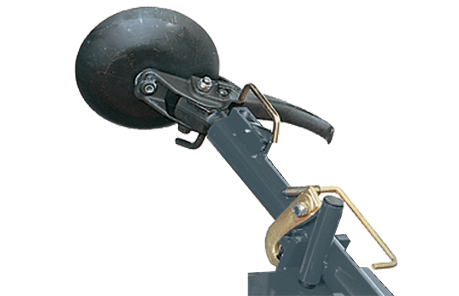 The bead breaker disk is equipped with a special tilting system to assist bead breaking and ensure the disk is in the optimum position.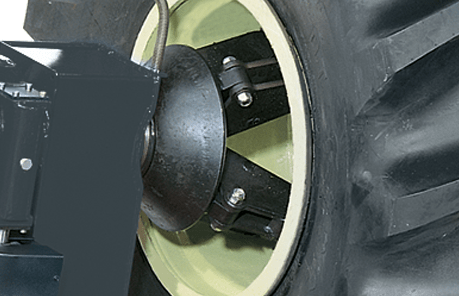 The self-centering hydraulic chuck is of solid design to accommodate wheels up to 3,300 pounds (1,500 kg).