T5600 Heavy-Duty Tyre Changer
The T5600 works with large, heavy-duty commercial tyres to get the job done with ease. 
Built to work on the heavy-duty truck, tractor, OTR wheel assemblies up to 90 inches in maximum diameter; clamping wheels of 44 inches or 56 inches diameter with optional extensions, the T5600 makes tough jobs easy. Keeping operator safety in mind, the T5600 includes a non-return valve on the chuck that prevents it from opening should the unit experience a sudden drop in hydraulic pressure. The mobile control unit allows a single technician to efficiently, and safely monitor all tyre-changing operations remotely. 
Durable construction and smart features make the T5600 the perfect choice for tyre changing service on heavy-duty wheels and tyres.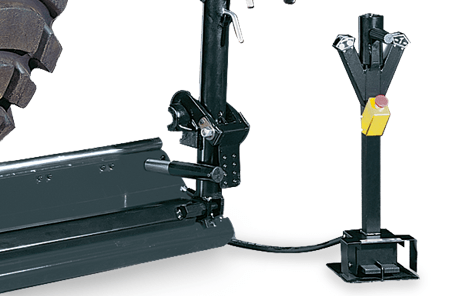 Wired remote control console allows one technician to safely monitor all tyre changing operations.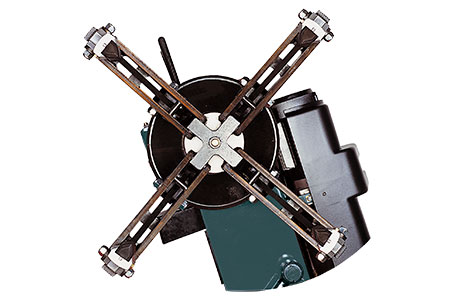 A non-return valve prevents the chuck from opening in case of a sudden hydraulic pressure drop.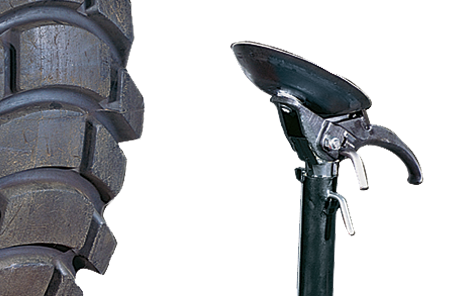 The bead breaker disk is equipped with a special tilting system to assist bead breaking and ensure the disk is in the optimum position.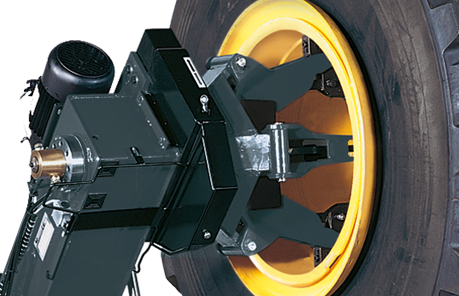 The chuck is of solid design to accommodate wheels of up to 3,300 pounds (1,500 kg).