T8058 WL Heavy-Duty Tyre Changer
If you regularly work with heavy-duty machines like off-road vehicles, skidders, commercial trucks, and tractors – the John Bean® T8058 helps make short work of these challenging applications with a set of professional-grade features.
Heavy-duty vehicles have heavy-duty tyres and OTR wheels that can be a challenge to work on without the right machine. The John Bean T8058 is the pinnacle in heavy-duty tyre changing technology and can support wheel assemblies up to 92 inches in maximum diameter; clamping wheels of 58 inches diameter without extension. Powerful hydraulic cylinders drive the mounting tool and the bead breaker. In order to work on wheels without tyres, the self-centring, four-jaw, two-speed chuck can easily be dropped to only 13.78 inches below the carriage. Positioning and rotation of the mounting tool are handled independently and move with ease using hydraulic power. For the most challenging applications that require precision, the John Bean T8058 has you covered.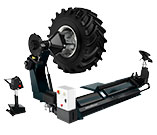 T8058 WL (6028216): This version offers radio-controlled operation, automatic operation of mounting tool, preset tool carriage travel, and automatically switches off for energy saving while extending the life of the hydraulic motor and hydraulic oil.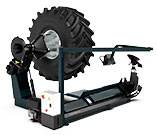 T8058 BA (6028220): Control unit positioned on a swing arm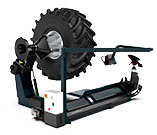 T8058 B (6028218): Wired controlled console operation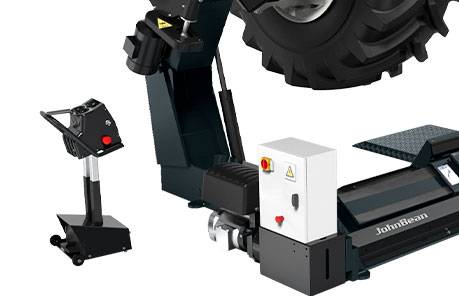 Wired remote control console allows one technician to safely monitor all tyre changing operations.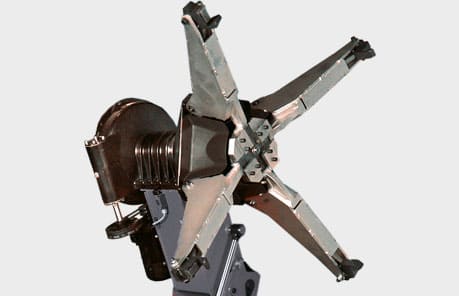 EXTREMELY WIDE CLAMPING RANGE
Clamping range for rims of 14" to 58" without extensions; long jaws accommodate rims of high offset.
The adjustable mount/demount with bead-breaker disk and lever tool rotates 180 degrees to work on both sides of the tyre.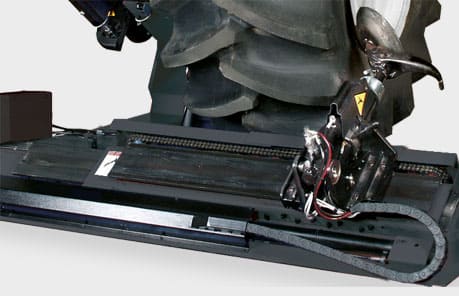 The mount/demount tool travels from right to left of the tyre for bead-breaking and mount/demount operation.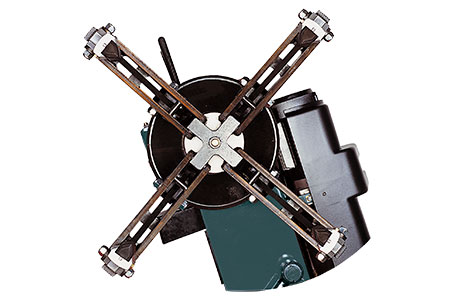 A non-return valve prevents the chuck from opening in case of a sudden hydraulic pressure drop.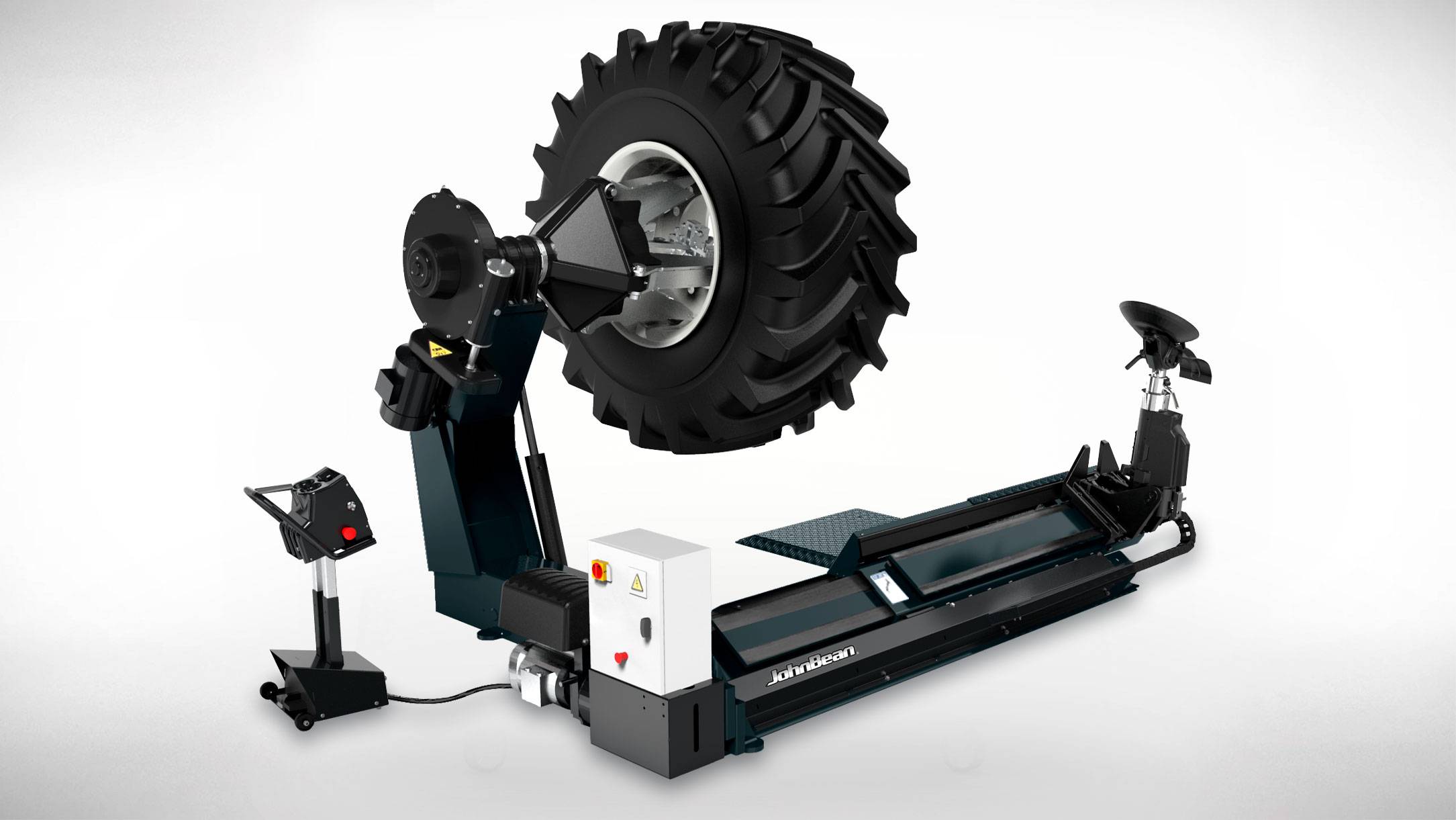 6028216 – T8058 WL
6028220 – T8058 BA
6028218 – T8058 B
80″x82″x118″ | 202x210x299cm