OEM TRUSTED EQUIPMENT: BUICK | CADILLAC |  CHEVROLET | CHRYSLER | DODGE | GENESIS | GMC | HYUNDAI | JEEP | LEXUS | RAM | TOYOTA
T7700G Leverless Tyre Changer
Maximize shop productivity and work on a wide range of specialty, run-flat, low-profile, and high-performance tyres with the John Bean® T7700G tyre changer.
Changing tyres on modern vehicles that utilize low-profile or run-flat tyres can be a challenge for shops that are not properly equipped, due to the potential for wheel damage. The John Bean T7700G leverless tyre changer provides a comprehensive set of tools that make changing a wide variety of tyres quick and easy while minimizing the chance of wheel damage. 
Easily move tyres into position with a pedal-operated wheel lift and secure the wheel with an innovative center post clamp that can accommodate a wide variety of wheels and tyres. The Dynamic Bead Breaker system utilizes two synchronized disks that adjust with pneumatic precision to practically eliminate wheel damage and make short work of removing ultra-high-performance and run-flat tyres. Our powerMONT™ tool makes mounting and demounting tyres a snap. 
For high-volume and specialty shops, this is the ultimate productivity workhorse.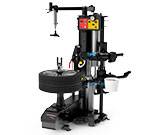 T7700B 2S (EEWH574AE2): Lower bead operation is monitored by a mirror and a top-side bead seating kit is not included.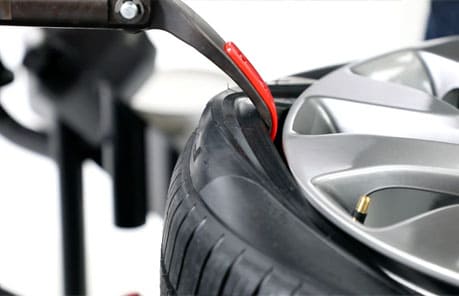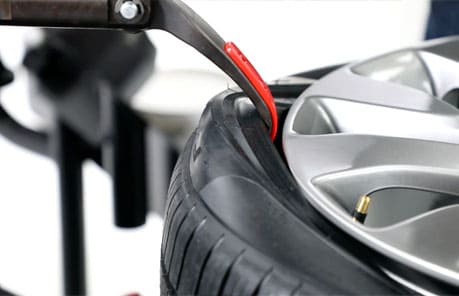 Our leverless mounting and demounting tool synchronizes with the dynamic bead breaker location for optimum positioning. Featuring upgraded steel and plastic protection to ensure long-term operation, this innovative system is a perfect tool for RFT, UHP, OEM's and low-aspect-ratio tyres.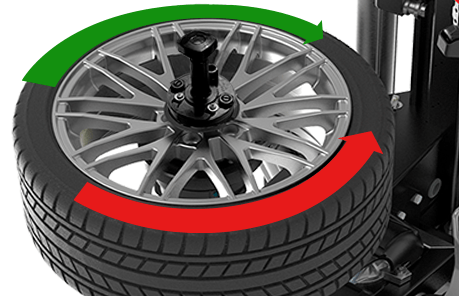 The innovative self-adjusting technology provides the optimum torque and maximizes the rotation speed for safe, efficient operation.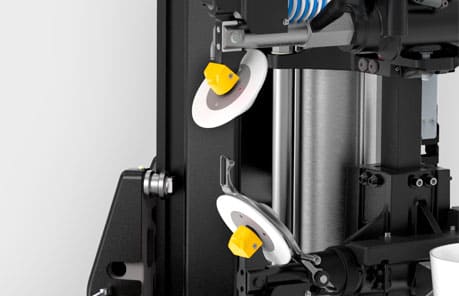 The precisely controlled synchronized dual-disk system accurately positions both the upper and lower beads while minimizing the chance of wheel damage. Includes an adjustable tilt for tyres with stiff sidewall.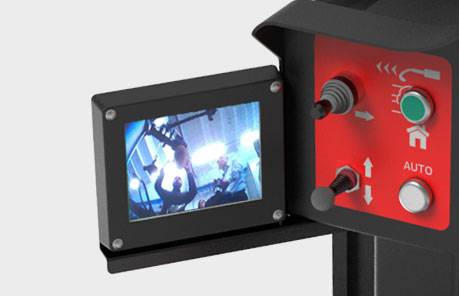 The lower bead camera provides a clear view on the control panel monitor for lower bead breaking.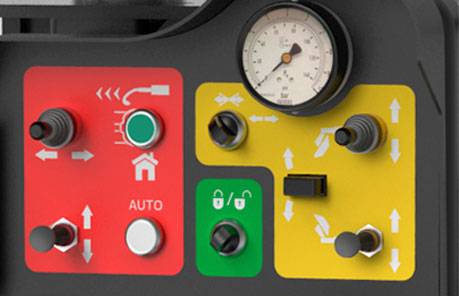 The color-coded control panel is simple to use with tool-matching operation controls.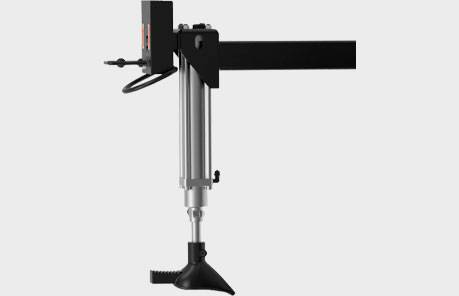 The Pneumatic Bead Pusher assists in the mounting process of the upper bead. Its dual-purpose design offers a reverse-side hook to help lift heavy tyres.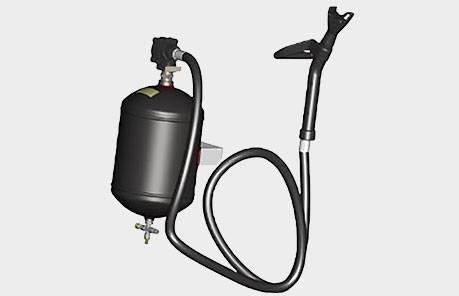 This ergonomic hand-held nozzle injects a high-speed blast of air into the tyre to raise the bead and seal the tyre to the rim.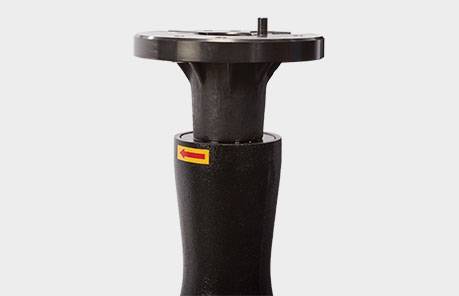 The centre-post clamp design has numerous benefits, most important is the drastically reduced risk of wheel damage and less clamping restriction than the turntable design.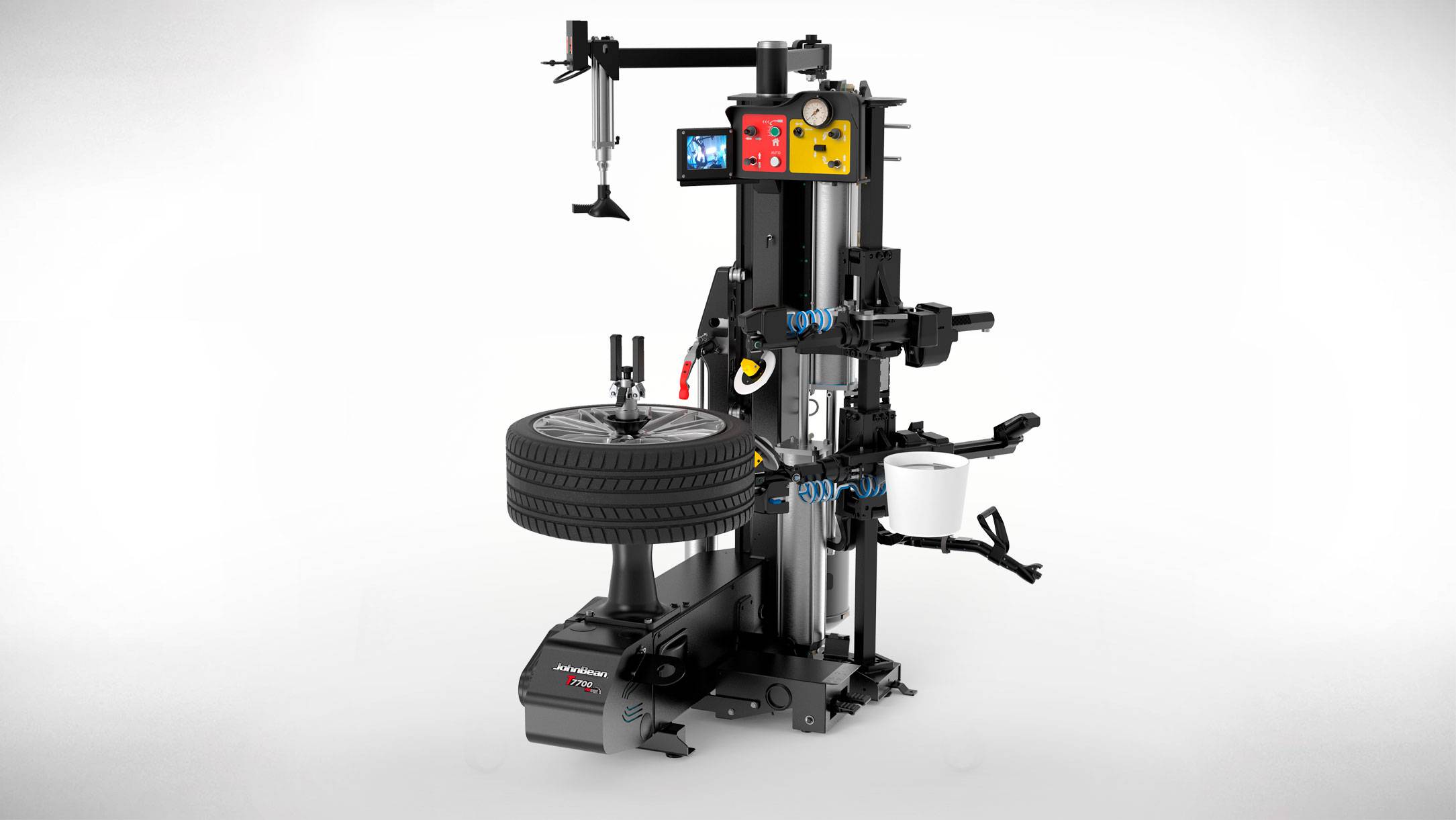 EEWH574AE3 – T7700G 2S
EEWH574AE2 – T7700B 2S
75″x63″x78″  |  190x160x198cm